Sen. Cortez Masto Flip Flops on Title 42
An election year change of heart on border regulation
By Megan Barth, April 7, 2022 2:36 pm
As reported by The Globe, Sen. Catherine Cortez Masto is walking a precarious line between moderate bipartisan and progressive radical. She has partnered with groups who have called for defunding the police, supported Biden's failed Build Back Better/Green New Deal agenda, and in 2020, voted for eliminating Title 42—a Trump-era policy that limited illegal border crossings and asylum claims at the height of the pandemic.
However, in an election year—a year that is predicted to be a red wave—Sen. Cortez Masto has suddenly switched her position on ending Title 42. If the Biden administration is successful in lifting Title 42, estimates show that illegal border crossings could surge to 18,000 crossings per day.
In a report by KSNV Las Vegas:
Nevada Senator Catherine Cortez Masto is against the Biden administration ending Title 42 at the end of May 2022.

"I think it's just wrong to do it without a detailed plan. We always know right around summer there's a surge," said Senator Cortez Masto.

"There is a way that we can actually treat people with dignity when they come to the border and fix the broken immigration system and still have border security, we can do both and we have to focus on both," said the Senator.
UNLV Immigration Attorney Alissa Cooley read the political tea leaves, telling KSNV: "Instead of going on the opposite end of the spectrum, I feel some politicians try to hang out more toward the middle, more moderate to not push away potential voters."
NRSC press secretary Katerine Cooksey Noyes weighed in on Twitter:
Hey, Catherine @CortezMasto. Are both of these articles about you?

2022: Opposes ending Title 42 https://t.co/8TVBljRkXP
2020: Supported ending Title 42 https://t.co/k9I5poUZmi

Wonder what changed? #NVSEN pic.twitter.com/yZ6DHptsPS

— Katharine Cooksey Noyes (@Cooksey__) April 7, 2022
But wait! There's more!

In 2021, Cortez Masto voted to end Title 42 https://t.co/hPxPjMpgNK

Somebody saw her plummeting poll numbers and is hoping to hide her radical record from voters #NVSEN https://t.co/aaD7SOhZgE

— Katharine Cooksey Noyes (@Cooksey__) April 7, 2022
In a scoop, Axios reports that vulnerable Democrats have signed onto bipartisan legislation to block the Biden Administration from lifting Title 42.  Although Sen. Cortez Masto is not mentioned in their report, her latest statements support this legislation.
As a seasoned politician, Sen. Cortez Masto is also reading the political tea leaves. Looking at the latest polling numbers, voter data, and the flight of Latinos from the Democratic party, she is running away from this policy, but it will be challenging for her to run away from her voting record.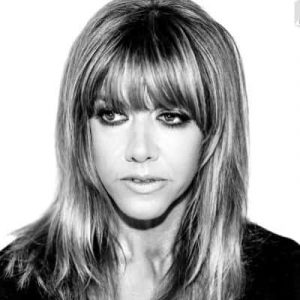 Latest posts by Megan Barth
(see all)