NV GOP and NRSC Launch Operación ¡Vamos!
Marquez: 'For decades, the Democrats have failed the Latino community'
By Megan Barth, April 6, 2022 6:17 pm
Today, the National Republican Senatorial Committee (NRSC) and Nevada State Party (NVGOP)  announced Operación ¡Vamos!, a seven-figure investment in Hispanic field and communications program that will enable the NRSC and the NVGOP to share the Republican message with voters in Nevada for the midterm election. This investment comes at a time when the Cook Political Report labeled the first Latina senator, Catherine Cortez Masto, "the #1 endangered Democratic incumbent."
Last spring, the NRSC released the Hispanic Battleground Survey which found that Hispanic voters largely reject the pillars of the Democrats' agenda heading into the midterm elections.
In a recent poll conducted by BluePrint Polling, Sen. Cortez Masto is trailing leading challenger Adam Laxalt by seven points with Independents as President Biden's economy is a drag on Democrats– especially among Hispanics. Among Hispanic voters, Cortez Masto and Laxalt are tied. However, 23% of Hispanic voters are still undecided in this possible matchup. Cortez Masto outperforms President Biden by 12 points among Hispanic voters.
In a lengthy report by the New York Times, Senator Cortez Masto must overcome Biden's cratering poll number and her own anonymity.
She must overcome the president's sagging approval ratings, dissatisfaction with the economy and her own relative anonymity. And she lacks the popularity and deep ties with Latino voters that Sen. Harry Reid, who died in December, harnessed to help build the state's powerful Democratic machine. The state has long been a symbol of the Democratic Party's future by relying on a racially diverse coalition to win elections, but those past gains are now at risk.

Despite five years in the Senate and eight years as Nevada's attorney general, Cortez Masto remains unknown by a broad swath of the Nevada electorate as a result of her longtime aversion to publicity, cautious political demeanor and Nevada's transient voters.
As reported by The Globe, Sen. Cortez Masto and Nancy Pelosi's PAC has invested a record-breaking, combined $21.6 million dollars in television ads to save the Democratic majority in the Senate. Masto's first ad features a hispanic woman in the hospitality industry–an industry that was devastated by Governor Sisolak's pandemic lock downs and mandates.
The significant impact of Democrat-imposed pandemic restrictions to Nevada's economy resulted in the highest unemployment rates in the country, small business bankruptcy, and according to a recent report published by the Las Vegas Review Journal, overdose deaths have tripled among Nevadans and fatalities have more than doubled among the Hispanic community from 2019-2020.
Nevada GOP Chairman Michael J. McDonald released this statement: "Republicans continue to show up here in Nevada while the Democrats only show up at the last moment to get us to vote for them. We care about real issues like the economy, school choice, and having a safe community. Democrats care more about their radical agenda that's leaving working-class families behind. I am glad that Republicans continue to show up for Hispanic community here in Nevada and the results are speaking for themselves."
Carolina Serrano, candidate for CD-1, told The Globe:
With the help of the Latino community and all Nevadans in my district, I will defeat dangerous leftist activist members of Congress like Dina Titus who has supported open borders–which has led to Nevada having the highest number of illegal immigrants, per capita, in the entire nation. This has led to higher crime rates, drug trafficking, sex trafficking and detrimental impacts to our already fragile economy. My first priority when I am elected to Congress will be finishing Trump's wall and securing our border. Americans don't want to just see a plan, they want the plan executed and I will push for nothing less.
Jesus Marquez, advisor to Adam Laxalt campaign,  told The Globe: "The situation is this. In the latest poll, Adam Laxalt and Catherine Cortez Masto are tied with Latino voters and there are still 25-20% of Latinos who are undecided. This is alarming for the Democrats. For decades, the Democrats have failed the Latino community. Democrats have impoverished Latinos–especially in the last two years. Biden and Masto's economy has produced the highest inflation, gas and grocery prices and this is hurting Latinos and all Nevadans. The NRSC is now reaching out to Latinos in an organized way through Vamos and Republicans are now better able to reach Latino voters in Nevada. Adam Laxalt just launched the Latinos for Laxalt coalition and had over 100 attendees. Latinos are realizing that Republicans are here to provide solutions and are the party of the American Dream."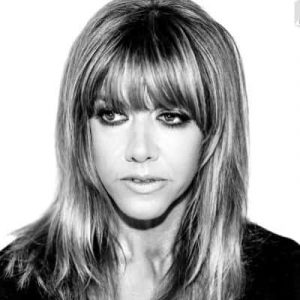 Latest posts by Megan Barth
(see all)