As Nevada Swings, Democrats Miss
'Many Hispanics were uncomfortable with some Democrats' openness to socialism'
By Megan Barth, April 13, 2022 11:48 am
In a thoughtful piece on his Substack entitled The Democrat's Nevada Problem, Rey Tuxiera asks  "What do you get when you combine the Democrats' Hispanic voter problem with the Democrats' working class voter problem?" The author of The Optimistic Leftist, Teixeira concludes, "Something like the Democrats' Nevada problem."
Teixeira writes:
Despite rapid diversification, the Democratic margin in Presidential elections from 2008 to 2016 declined sharply from 12.5 to 2.4 points. And in 2020, as the Democrats gained ground in the country as a whole, the Democratic margin in Nevada went from 2.4 points…..to 2.4 points. That means that—again, despite rapid diversification of the electorate—Nevada went from three-tenths of percentage more Democratic than the nation as a whole in 2016 to 2 points more Republican in 2020.

Now how did that happen? Start with Nevada's Hispanic voters, 16 percent of 2020's voting electorate. According to unpublished States of Change data, the Democratic margin among Hispanics contracted by 8 points between 2016 and 2020 (Catalist data show an even larger 17 point decline). This drop was driven almost entirely by working class Hispanics (81 percent of Nevada's Hispanic voters). These shifts meant that Hispanics' contribution to the Democratic margin in Nevada in 2020 actually went down by 2 points.

There was a similar story with black voters, 9 percent of the Nevada electorate, whose Democratic margin dropped by 13 points, again driven almost entirely by working class blacks (77 percent of black voters). On the other side of the ledger, Democrats did better among white college-educated voters and among Asian/other race voters, particularly the college-educated. The net result was the 2020 stasis in Democratic support, despite underlying trends that should have produced a bluer Nevada.
The Globe has extensively reported similar findings. Due to the Democratic party's hard shift to the Left, Biden's economy, and Governor Sisolak's pandemic lockdowns, working class and hispanic voters have been fleeing the Democrat party en masse. In a recent poll, over 20% of Hispanics remain undecided on reelecting the "first Latina" Senator Catherine Cortez Masto in a head-to-head race against her leading challenger, former Nevada Attorney General Adam Laxalt.
The Cook Political Report also labeled Sen. Cortez Masto the "#1 endangered Democratic incumbent" and shifted the Nevada US Senate race from lean Democrat to toss up.
One of the many reasons that Nevada is politically unique and so dangerous for Dems this year. This is a good look at the Nevada political landscape — and why I think as of now Cortez-Masto is the #1 endangered Democratic incumbent. #NVSen https://t.co/Nr6pdfQndn

— Jessica Taylor (@JessicaTaylor) April 1, 2022
Although Nevada has a majority minority population, Cortez Masto has her work cut out for her in a growing electorate.
In a recent poll conducted by BluePrint Polling, President Biden's economy is a drag on Democrats, especially among Hispanics. In a worrisome report from the New York Times, Senator Cortez Masto must overcome Biden's cratering poll number and her own anonymity.
She must overcome the president's sagging approval ratings, dissatisfaction with the economy and her own relative anonymity. And she lacks the popularity and deep ties with Latino voters that Sen. Harry Reid, who died in December, harnessed to help build the state's powerful Democratic machine. The state has long been a symbol of the Democratic Party's future by relying on a racially diverse coalition to win elections, but those past gains are now at risk.

"There's a lot of frustration on the ground that no one is listening," said Leo Murrieta, director of Make the Road Nevada, a liberal advocacy group. "They are not wrong. It's hard to talk about the possibility of tomorrow when your todays are still torn apart."

Despite five years in the Senate and eight years as Nevada's attorney general, Cortez Masto remains unknown by a broad swath of the Nevada electorate as a result of her longtime aversion to publicity, cautious political demeanor and Nevada's transient voters.
Teixeira adds:
As a recent New York Times article noted: "Ms. Cortez Masto [is] essentially a generic Democrat in a midterm year when being yoked to Mr. Biden is a political hazard" adding, "Scars from the coronavirus pandemic are still visible here. Housing prices skyrocketed, with rents rising faster than almost anywhere else in the country. Roughly 10,000 casino workers remain out of work. Gas prices, now more than $5 a gallon, are higher than in every other state except California.

Combine that with the overwhelmingly working class nature of the state, particularly among Hispanics, and you have a recipe for political trouble. This trouble is compounded by the cultural distance that has opened up between the Democratic party—and therefore any "generic Democrat"—and Hispanic voters. David Leonhardt, in a recent piece on Nevada politics, summarized research on Hispanic trends in 2020 by Equis Research as follows:

Many were uncomfortable with some Democrats' openness to socialism…Many agreed with Trump about the importance of border security. Some thought the Democrats ignored actual Latino concerns (as opposed to political activists' impression of those concerns).

Above all, many Latinos liked Trump's emphasis on reopening the economy, Equis found. Asked if they approved of his policy of "living without fear of Covid," 55 percent of Latinos said yes.
This dramatic shift from the Democratic party among working class, hispanic and independent voters has caused Sen. Cortez Masto to distance her radical alliances, shift her political positions and adopt a more moderate, bipartisan tone. Reading the polls, the first Latina Senator even abandoned using the term 'Latinx".  Sen. Cortez Masto has quietly changed her policy position on gay marriage and, most recently and loudly, on Title 42–a Trump-era policy that limited illegal border crossings and asylum claims at the height of the pandemic.
In a report by KSNV Las Vegas:
Nevada Senator Catherine Cortez Masto is against the Biden administration ending Title 42 at the end of May 2022.

"I think it's just wrong to do it without a detailed plan. We always know right around summer there's a surge," said Senator Cortez Masto.

"There is a way that we can actually treat people with dignity when they come to the border and fix the broken immigration system and still have border security, we can do both and we have to focus on both," said the Senator.
UNLV Immigration Attorney Alissa Cooley read the political tea leaves, telling KSNV: "Instead of going on the opposite end of the spectrum, I feel some politicians try to hang out more toward the middle, more moderate to not push away potential voters."
In election years, voters expect politicians to tell them what they want to hear, however, in a midterm election year marred by high unemployment, near record-breaking inflation, failing schools, and pandemic fatigue, the Democratic base is seemingly ignoring the "diversity is our strength" rhetoric. and as Teixeira concludes: "The 2022 election seems likely to bring them (Democrats) back down to earth and the Nevada race could very definitely be part of that reality check."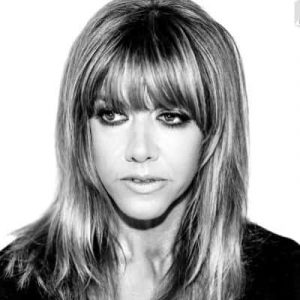 Latest posts by Megan Barth
(see all)