Cortez Masto Equated Same-Sex Marriage to Bigamy and Incest
Advocate mag condemned her as AG but today's supporters ignore Senator's homophobic past
By Megan Barth, April 12, 2022 1:55 pm
With Nevada voters clearly focused on the economy and a bloody battle for moderate voters, some have been surprised to see US Sen. Catherine Cortez Masto focus so regularly on social issues. Over the last two weeks alone, she's issued these three tweets about abortion, plus one about trans rights. But according to America's oldest and most prestigious LGBT publication, Cortez Masto wasn't always quite so open-minded on these issues.
According to a lengthy article in the Advocate, in 2014, then-Attorney General of Nevada Catherine Cortez Masto equated same sex marriage to bigamy and incest, including language that sounded more like Phyllis Schlafly than RuPaul, with a reference to the pressing need to "protect and perpetuate traditional marriage." Here's the money passage:
In a 55-page brief filed in support of Nevada's anti–marriage equality law, the state's Democratic attorney general claims "marriage is not" for bigamy, incest, or same-sex couples.

Nevada attorney general Catherine Cortez Masto filed the brief Thursday at the U.S. Ninth Circuit Court of Appeals, which is currently considering whether to uphold Nevada's constitutional amendment that prohibits same-sex marriage in a case known as Sevcik v. Sandoval, reports the Washington Blade.

"The interest of the State in defining marriage in this manner is motivated by the state's desire to protect and perpetuate traditional marriage," writes Masto.

In a section of the brief titled "Marriage Defined," Masto lays out "What marriage is" and "What marriage is not." Defining what marriage is, Masto contends that the union is, first and foremost, a contract — which only certain people are eligible to enter into.

"For over a century, marriage in Nevada has been between an adult, unmarried, consenting man and woman, who are no more closely related than second cousins," explains Masto in the brief.

But when the attorney general turns her attention to describing "What marriage is not," she categorizes bigamy — marriages between multiple people — and incest as definitive exclusions, along with marriage between same-sex couples. Noting that bigamy and incest are both felonies in Nevada, the attorney general's brief also admits that domestic partnerships, which Nevada has offered its gay and lesbian citizens since 2009, are inherently unequal to marriage. See the "What marriage is not" entry pulled from the brief below:
Now Senator Cortez Masto, like many Democrats before her—including but hardly limited to Presidents Barack Obama and Bill Clinton, First Lady Hillary Clinton, and Senator Harry Reid—has conveniently "evolved" on marriage equality and LGBTQ rights, but her "Don't Say Gay" past is ignored by her most ardent supporters.
In order to distract from Sen. Cortez Masto's political past and voting record, progressive LGBTQ activists are smearing her leading challenger, former Nevada Attorney General Adam Laxalt, as "hateful" and "dangerous."
For example, Sen. Cortez Masto's past was concealed over at The American Independent by progressive journalist Josh Israel (he/him/his) and simply ignored by the Human Rights Campaign. In Israel's latest Laxalt hit piece, he claims:
Laxalt has consistently opposed LGBTQ rights throughout his political career.
Cortez-Masto has consistently supported LGBTQ rights and has been endorsed by the Human Rights Campaign. She is a co-sponsor of the Equality Act, a bill that would add explicit sexual orientation and gender identity protections to existing federal nondiscrimination laws.
Doubling down on this double standard, the Democratic activists in the Nevada LGBTQ community held a small but noisy press conference yesterday:
We will NOT allow Nevada to quietly succumb to the hateful, discriminatory, ignorant desires of #AdamLaxalt. Nevada will not become a domino in the extreme right's strategy to curtail or eliminate the civil rights of not only LGBTQ+ people, but women, people of color, and others pic.twitter.com/fJMyJj4Bal

— Silver State Equality (@silverstateeq) April 11, 2022
Their rainbow-enshrined rhetoric stems from Laxalt's comments to Breitbart News related to a Florida bill, ultimately signed by Gov. Ron Desantis, that prohibits teachers and others in Florida's schools from any instruction about "sexual orientation or gender identity" earlier than the fourth grade that is "not age appropriate or developmentally appropriate for students in accordance with state standards." Laxalt stated:
I think what you've seen out of the last few days, out of Disney and the rest of the woke-left army, is proof positive of why DeSantis put forward this bill and why they needed this bill. I mean, why in the world are they fighting so hard for the ability to indoctrinate kids from age kindergarten to third grade? Why are they fighting — I should say — against this bill if it were not because they want to be able to indoctrinate kids at these ages? And so I can't imagine there's more than — but well, there can't be virtually any parents that would actually support the indoctrination, by strangers, of their children in schools. And so even if there's 20% of Americans, you can almost guarantee none of those are parents, or still parents. They're just, you know, your classic coastal radical leftists. And so, you know, kudos to DeSantis for signing this bill and then for going on offense.
Going on offense against coastal radical leftists is working well for GOP candidates and politicians across the country.  Gov. DeSantis, who has endorsed Laxalt, has raised a staggering $100M for his reelection campaign. Local school boards are being overthrown by outraged parents, and Disney's stock is plummeting in similar fashion to Joe Biden's poll numbers.
Sen. Cortez Masto is equally struggling in the polls as Democrats, Hispanics, Independents and women are fleeing the Democratic party–confirming that demographics no longer determine Democratic voters or victories. Identity politics and "reporters", during a time of economic malaise, cannot conceal her support for Biden or her own "Don't Say Gay" past as she flip-flops on issues during an election year.
Joel Brizzee, Nevada Field Director for the Log Cabin Republicans, told The Nevada Globe: "Masto's about-face on gay rights only serves as an example that she embraced the LGBT community out of political expediency. She is embracing identity politics because it shelters her from facing her abysmal record as Nevada's Senator. Everything from high unemployment, high inflation, open borders and disastrous foreign policy is a direct result of her tragic failings."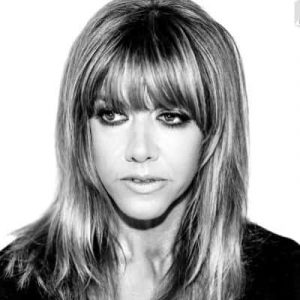 Latest posts by Megan Barth
(see all)