Fourth Consecutive Poll Shows Laxalt Leading Masto In Fight For U.S. Senate
Inflation and economy are dominant concerns for Nevada voters
By Megan Barth, April 12, 2022 10:41 am
A poll conducted by Suffolk University/USA Today Network for the Reno Gazette Journal (RGJ)  shows former Nevada Attorney General Adam Laxalt leading Sen. Catherine Cortez Masto by three points, during a time where 50% of those polled said Nevada is headed down the wrong track.
Adam Laxalt (R-NV) leads Cortez Masto (D-NV) by 3 POINTS in 2022 Nevada Senate (USA Today/Suffolk U Poll

Lombardo leads Sisolak by 2 POINTS in NV Gov. race

Laxalt (R): 43%
Cortez Masto (D): 40%

Lombardo (R): 39%
Sisolak (D): 37%

Biden Approval (NV)
Approve 35%
Disapprove 59%

— InteractivePolls (@IAPolls2022) April 12, 2022
According to the RGJ:
Suffolk surveyed 500 voters across Nevada, all of whom indicated they will likely vote in the midterm elections later this year.

About 43 percent of them said their annual household income is less than $75,000, with 13 percent making less than $20,000 annually. Nevada's median household income in 2020 was about $62,000, according to the U.S. Census Bureau.

More than half of them said they disapprove of the job Biden is doing as president, and 47 percent said they want their vote in November "to change the direction" that Biden is leading the nation.

More Nevadans today are pessimistic about financial security and rising inflation than in recent years, a new poll of likely voters found, suggesting a negative shift in public opinion on the Silver State's economy.

Just over 40 percent said their standard of living is worse now than it was four years ago — before Nevada Gov. Steve Sisolak and President Joe Biden assumed their respective offices and replaced Republican incumbents.

About half said Nevada is headed down the wrong track.

President Joe Biden holds a 35 percent approval rating in the state. And 47-36 percent say Biden has not kept his campaign promises in Nevada.

Both the issues of inflation and the economy are top of mind for most Nevada voters, according to the poll, ahead of climate change, education, COVID-19 and the Russia-Ukraine war.
This is the fourth consecutive poll showing Laxalt leading Masto and represents a seismic shift from a 2018 poll where only 9% of voters gave the Nevada economy a poor rating. Now, that number has more than quadrupled to 37%.
As reported by The Globe, Sen. Catherine Cortez Masto is walking a precarious line between moderate bipartisan and progressive radical. She has partnered with groups who have called for defunding the police, supported Biden's failed Build Back Better/Green New Deal agenda, and in 2020, voted for eliminating Title 42—a Trump-era policy that limited illegal border crossings and asylum claims at the height of the pandemic. However, in an election year—a year that is predicted to be a red wave—Sen. Cortez Masto has suddenly switched her position on ending Title 42. A flip-flop that is indicative of Biden's plunging poll numbers and her ranking by the Cook Political Report as the "#1 endangered incumbent."
In a statement to The Globe, the Laxalt campaign capitalized on this momentum:
This poll further confirms what we already knew to be true: Catherine Cortez Masto is the most vulnerable Senate incumbent in America and Adam Laxalt is taking the fight to her," said Laxalt for Senator Communications Director John Burke. "Nevadans are stepping up to reject the empty promises of Cortez Masto and the Democrats and rallying behind a conservative fighter who will give them the voice they deserve in the U.S. Senate. Adam Laxalt's momentum is unmistakable, he's going to flip this seat in November."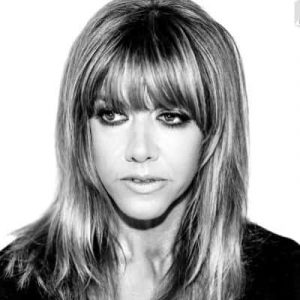 Latest posts by Megan Barth
(see all)