Rep. Susie Lee Claims Republicans Have Blocked Progress On Inflation
Congresswoman won't apologize for 'things that are getting expensive'
By Megan Barth, July 25, 2022 1:53 pm
Footage released by the  America Rising PAC shows Rep. Susie Lee (CD-3) telling door knockers to tell Nevadans concerned about skyrocketing costs that "Democrats have done things to get this [inflation] under control and Republicans every step of the way have blocked progress."
Lee's sudden concern about inflation is of interest, since during a fundraiser last year, she said: "I acknowledge that things are getting expensive, but I'm not going to apologize for it."
Taking to Twitter, Lee recently blamed Republicans for "playing politics with inflation."
Republicans are playing politics with inflation.

Democrats are passing bills to fight it.

— Rep. Susie Lee (@RepSusieLee) June 21, 2022
GOP challenger April Becker channeled Betty White in her response:
Democrats fighting inflation?

Give me a break.

Remember when they told us it was all transitory, then it was actually good, then they wouldn't apologize for it, then Putin caused it, now she's fighting it. https://t.co/AILoNHU3yt pic.twitter.com/K9Ctqf2Uy0

— April Becker (@VoteAprilBecker) June 21, 2022
Lee's latest strategy to blame Republicans for skyrocketing costs is likely tied to the latest polling data.
NV-03 General Election poll:

(R) April Becker 46% (+2)
(D) Susie Lee 44%

Hispanics:
(R) April Becker 48% (+6)
(D) Susie Lee 42%

06/20-23 / RNC (R) / Moe: +-4.9%https://t.co/yqIIsFsM4x

— InteractivePolls (@IAPolls2022) June 28, 2022
In the latest general election poll of Nevada Congressional District 3, Becker leads two-term incumbent Lee by two points. Most notable is the six-point lead Becker has with Hispanic voters.
A new poll from 8 News Now, Emerson College and The Hill shows the "GOP in striking distance" in all three competitive Nevada congressional races showing Lee in the gravest danger of losing her seat.
The poll also showed  that the economy is the most important issue to Nevadans (33%) and a majority of those polled (42.3%) said the Biden administration is to blame for inflation. It is important to note that abortion didn't make the top ten of the issues on voters minds, even though Lee has made abortion the centerpiece of her campaign.
A recent NRCC poll showed Becker leading Lee by two points with independents. Becker led Lee 40 percent to 38 percent among independent voters. In the survey, voters' concerns also benefited Becker, with 40 percent saying they are most concerned about economic issues. Within this group, 27 percent cited inflation and 13 percent referenced jobs.
The Cook Political Report has also shifted her congressional district from "Lean Democrat" to "Toss Up" as  Nevadan households have been hit the hardest by inflation and gas prices continue to climb historic highs.
According to numerous economists, the Biden's $1.9 trillion American Rescue Plan (ARP), which Lee supported, contributed as much as three points to inflation.
Marc Goldwein of the Committee for a Responsible Federal Budget stated, "We put gasoline on the fire. That's basically what the ARP did. It was almost written as if we didn't just pass a trillion-dollar stimulus in December."
In February 2022, President Clinton and Obama's key economic advisor, Larry Summers, said ARP was "a serious error" that "set the stage for the inflation."
In November 2021, Obama economic advisor Steven Rattner warned Democrats about inflation and said that the American Rescue plan has "contributed materially to today's inflation levels" and called the $1.9 trillion spending plan the "original sin." "The original sin was the $1.9 trillion American Rescue Plan, passed in March. The bill — almost completely unfunded — sought to counter the effects of the Covid pandemic by focusing on demand-side stimulus rather than on investment. That has contributed materially to today's inflation levels."
America Rising PAC Press Secretary, Kristen Bennett, told The Globe: "The only thing Susie Lee and her Democratic colleagues have managed to do is exacerbate the financial struggles Americans are facing as a result of Democratic policies."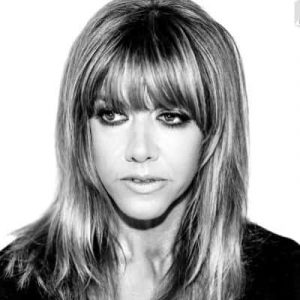 Latest posts by Megan Barth
(see all)