Rep. Susie Lee Claims Democrats Are Passing Bills to Fight Inflation
GOP Challenger Becker: 'Democrats fighting inflation? Give me a break'
By Megan Barth, June 23, 2022 10:36 am
In a tweet, Rep. Susie Lee claims that "Republicans are playing politics with inflation and Democrats are passing bills to fight it." The Lower Food and Fuel Cost act is the Democrats latest attempt to reduce skyrocketing prices seen at the grocery store and the gas pump.
Republicans are playing politics with inflation.

Democrats are passing bills to fight it.

— Rep. Susie Lee (@RepSusieLee) June 21, 2022
On her congressional website, Lee claims: "We know that prices are going up and, while Congressional Republicans are complaining about it, House Democrats are taking action by passing legislation that will lower prices from gas to groceries," said Rep. Lee. "The Lower Food and Fuel Costs Act and the Ocean Shipping Reform Act, which we passed on Monday, will tackle some of the deepest faults in our supply chain to lower costs. This legislation lowers costs for farmers, increases American fuel production, and shores up our markets, so that families will pay less from the gas pump to the grocery store. I'll continue to use my voice in Washington to make sure fighting inflation is the top priority for House leadership."
GOP challenger April Becker quickly channeled Betty White in her response:
Democrats fighting inflation?

Give me a break.

Remember when they told us it was all transitory, then it was actually good, then they wouldn't apologize for it, then Putin caused it, now she's fighting it. https://t.co/AILoNHU3yt pic.twitter.com/K9Ctqf2Uy0

— April Becker (@VoteAprilBecker) June 21, 2022
Rep. Lee's sudden concern about inflation is of interest, for during a fundraiser last year, she said: "I acknowledge that things are getting expensive, but I'm not going to apologize for it." Her concern may be tied to an election year predicted to be a red wave causing The Cook Political Report to shift her congressional district from "Lean Democrat" to "Toss Up." Nevadan households have been hit the hardest by inflation and gas prices continue to surge to historic highs.
According to numerous economists, the Biden's $1.9 trillion American Rescue Plan (ARP) contributed as much as three points to inflation. Marc Goldwein of the Committee for a Responsible Federal Budget stated, "We put gasoline on the fire. That's basically what the ARP did. It was almost written as if we didn't just pass a trillion-dollar stimulus in December."
The Las Vegas Review Journal reports on Lee's vulnerability:
Republicans need just five seats to change hands to win back control of the House, and many experts are predicting a red wave. Pocketbook issues like inflation and the rising cost of fuel have emerged as top issues in the midterm elections. President Joe Biden's low approval ratings, as well as historical trends that favor the party without the White House, bode ill for Democrats.

Republicans are most enthusiastic about Becker's chances to win in Congressional District 3, which has been the true "swing" district in the state. She handily defeated four challengers in her primary to collect an impressive 65% of the vote.

Both candidates have been in general election mode since before the primaries made the matchup official, said J. Miles Coleman, associate editor of the nonpartisan Sabato's Crystal Ball at the University of Virginia.

"This, to me, seems like the likeliest seat to flip – I'm sure groups on both sides will be investing heavily," Coleman said.
As reported by The Globe, both sides are investing heavily:
Democrats are paying attention and spending millions in Nevada, confirming they are concerned about losing their majority in both houses of Congress. The New York Times reports Rep. Nancy Pelosi's Super Pac is reserving $11.6 million worth of TV time in Nevada.

House Republicans' main super PAC is booking $125 million in TV ad reservations in roughly 50 media markets across the country — a massive down payment on the party's bid to wrest back the majority this fall.

This is the first of several rounds of fall TV and digital bookings for the Congressional Leadership Fund, the largest outside group spending in House races and one that is closely affiliated with Minority Leader Kevin McCarthy.

Some of CLF's biggest reservations come in the most crowded media markets of the midterms, including $15 million in Las Vegas, which is home to three vulnerable Democratic incumbents as well as a Senate and governor's race.
In a comment to The Globe, Becker stated: "Susie Lee's record of supporting Joe Biden's failed agenda 100% of the time is catching up with her. Come this November we'll retire Nancy Pelosi and Susie Lee and get our country back on track."
CLF Press Secretary, Cally Perkins, told The Globe: "Our reserves are a down payment on the firepower we need to win back the Majority. We believe Republicans will be competitive and have the chance to expand the map into Democrat-held seats and win in November."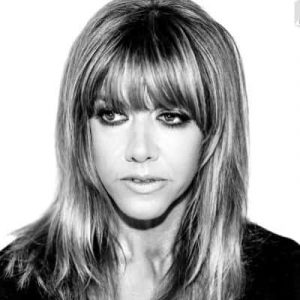 Latest posts by Megan Barth
(see all)