NRCC Ad Targets Rep. Susie Lee For 'Pain At The Pump'
'Susie Lee and Joe Biden crippled American energy production.'
By Megan Barth, March 11, 2022 10:19 am
It's no secret that Republican hopefuls will be weaponizing the sky-high price of gas against incumbent House Democrats. But until now, we didn't know that the national body whose official mission is to add Republican members would be targeting any Nevada Democrats. Now we know.
Susie Lee (D-Nevada 3) is among the ten Democratic incumbents that the NRCC is targeting with a brutal new spot claiming "Susie Lee and Joe Biden crippled American energy production."
Per the NRCC: "Since taking power Democrats launched a full-scale war on energy that includes: slow-rolling oil and gas permits, canceling the Keystone XL Pipeline, banning new oil and gas leases on federal lands, halting new federal support for oil and gas projects overseas, and suspending oil drilling leases in the Arctic National Wildlife Refuge (ANWR)."
According to NRCC Chairman Tom Emmer, "Joe Biden's war on American energy began the second he took power, and now American consumers are paying the price. The blame for record-high gas prices lies solely at the feet of Joe Biden and House Democrats. Those House Democrats now include Ms. Lee, the two-term Rep for Congressional District 3. Lee is thought to be vulnerable because she's only served four years and is now introducing herself to large chunks of new constituents, the result of redistricting."
Democratic redistricting legislation, signed by Governor Steve Sisolak, was met with controversy, a Republican-led lawsuit, and Democratic backlash. Rep. Dina Titus (D- Nevada 1) publicly stated that she "totally got f*cked by the Democratic legislature." Lee wasn't as unfortunate–gaining a 6.5 point Democratic advantage in the district. Prior to redistricting, the district was a .02 Democratic advantage.
However, Lee's advantage is in jeopardy due to the cratering of President Biden's polling numbers, the mass exodus of latinos, Independents, suburban women and Democrats from the Nevada Democratic party, and historic inflation plaguing the country. Inflation in Nevada is over 10 percent and gas prices have reached an average of $4.90 per gallon–doubling since Biden's inauguration.
NRCC National Press Secretary Torunn Sinclair told The Globe: "Nevadans are paying more at the pump because Susie Lee and Democrats' policies have decimated American energy production."
Leading GOP challenger, April Becker, weighed in: "Nevadans are feeling the effects of Susie Lee and progressive's radical energy policies. Their Green New Deal seeks to cripple America's energy production and will only make us rely more on hostile, foreign countries. Energy Independence is the only way to keep our gas prices low and our country safe from the whims of foreign adversaries."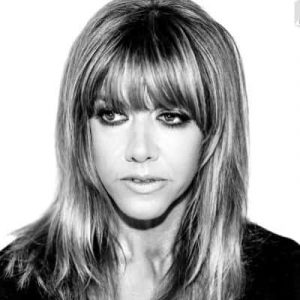 Latest posts by Megan Barth
(see all)