Bidenflation: Nevada Households Hit The Hardest
Annualized Cost Of Inflation Per Nevada Household Is $8,231
By Megan Barth, May 12, 2022 1:36 pm
In a report released by the United States Congressional Joint Economic Committee, prices increased 12.7 percent from January 2021 to April 2022 in Nevada, costing the average Nevada household $686 last month alone.
Even if prices stop increasing altogether, the inflation that has already occurred will cost the average Nevada household $8,231 over the next 12 months.
The increase in monthly costs for average Nevada households are as follows: Food: $70; Shelter: $113; Transportation: $306; Energy: $175.
This past week, Nevadan's are now paying record high gas prices at the pump. According to AAA, the average price of a gallon of gas has reached $5.12. One year ago, the average was $3.55.
According to a recent CBS News poll, "Mr. Biden's approval rating is lowest when it comes to the economy and inflation, with 69% of those surveyed disapproving of his handling of inflation. Sixty-five percent of respondents said they believed the president 'could do more' to lower gas prices."
However, late Wednesday evening, the Biden administration announced the cancellation of oil and gas lease sales in Alaska and the Gulf of Mexico, which many economists and a bipartisan group of legislators declare will further increase crude oil prices and will increase the pain at the pump.
CBS reports:
The Biden administration has canceled one of the most high-profile oil and gas lease opportunities pending before the Interior Department. The decision, which halts the potential to drill for oil in over 1 million acres in the Cook Inlet in Alaska, comes at a challenging political moment, when gas prices are hitting painful new highs.

In a statement shared first with CBS News, the Department of the Interior cited a "lack of industry interest in leasing in the area" for the decision to "not move forward" with the Cook Inlet lease sale. The department also halted two leases under consideration for the Gulf of Mexico region because of "conflicting court rulings that impacted work on these proposed lease sales."
As reported by The Globe, Biden's approval rating in Nevada has dropped 11 points and has lost 16 points with Democratic voters under 45 and nine points with Democrats over 45.
The Cook Political Report has shifted two congressional districts from "Lean Democrat" to "Toss-up" in the races of incumbent Democratic Reps. Susie Lee and Steven Horsford. Cook also shifted Governor Sisolak's race and Sen. Catherine Cortez Masto' race from Lean Democrat to Toss Up.
As a midterm political strategy, Sisolak and Cortez Masto have now distanced themselves from Biden. Both aligned with Republicans on opposing lifting Title 42, a Trump policy that limited illegal border crossings and asylum claims at the height of the pandemic. If the Biden administration is successful in lifting Title 42, estimates show that illegal border crossings could surge to 18,000 crossings per day.
As Biden struggles, a red wave continues to build in the Silver State–a state on the radar of National Journal columnist, Josh Kraushaar. In his piece entitled, "Nevada: The Epicenter of the midterms" he lays out similar reasons for Democratic concern in an election year predicted to be not only a red wave, but a "red tsunami."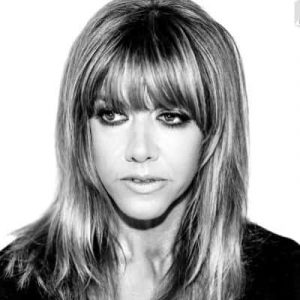 Latest posts by Megan Barth
(see all)