Biden to hit Nevada campaign trail for vulnerable Democrats
Will visit from POTUS help or hurt?
By Megan Barth, April 29, 2022 12:19 pm
President Biden will hit the campaign trail for endangered Democrats in Nevada as the polls for midterms in November signal a red wave—or maybe a red tsunami. In an exclusive report from Fox News:
President Biden is ramping up for the midterm elections, rolling out endorsements for Democrats, hitting the campaign trail for fundraisers, underscoring his agenda and working to "sharpen the contrast" between his administration and congressional Republicans, a Biden adviser told Fox News.

"Expect more POTUS," the adviser said, adding that in the months leading up to the midterm elections, the president will hit the trail with more travel to speak "directly to the American people both about what we've done and what we are doing."

Part of Biden's key strategy on the campaign trail, the adviser said, will be to "sharpen the contrast" between Democrats and Republicans.

"We have delivered for the American people," the adviser said, noting the rise in vaccinations and the economy creating over 8 million jobs since January 2021.

The Labor Department said in its monthly report that payrolls in March rose by 431,000, slightly missing the 480,000 jobs forecast by Refinitiv economists. The unemployment rate, which is calculated based on a separate survey, fell to 3.6%, the lowest level since February 2020.

Job gains were broad-based, with the biggest increases in leisure and hospitality (112,000), professional and business services (102,000) and retail (49,000).
These Labor Department numbers are interesting. Nevadas economy is primarily fueled by leisure and hospitality, yet Nevadas unemployment rate remains at five percent–one of the highest rates in the country.
Additionally, the categories of employment reflect not actual job gains or job creation, but rather illustrate that the industries directly impacted by the pandemic lockdowns have reopened. The employees simply went back to work—if their "non-essential" businesses survived.
The Biden inflation rate is 8.5 percent–the highest in 40 years, so as employees went back to work, their spending power decreased. In Nevada, the average cost of a gallon of gas has surpassed five dollars a gallon and the state's inflation rate is reported to be 11 percent.
Additionally, Biden's plummeting polling numbers in Nevada are taking a toll on Nevada Democrats causing the Cook Political Report to recently shift Reps Susie Lee and Steven Horsford's congressional districts from Lean Democrat to Toss Up.
In months prior, Cook also shifted Governor Sisolak's race and Sen. Catherine Cortez Masto' race from Lean Democrat to Toss Up. Rep. Dina Titus publicly stated that she "got totally fucked" by Nevada Democrats' redistricting legislation.
As a midterm political strategy, Sisolak and Cortez Masto have distanced themselves from Biden. Both aligned with Republicans on opposing lifting Title 42, a Trump policy that limited illegal border crossings and asylum claims at the height of the pandemic. If the Biden administration is successful in lifting Title 42, estimates show that illegal border crossings could surge to 18,000 crossings per day.
Vulnerable Democrats may distance themselves from Biden as a political strategy, but their voting records show they vote with the President 100% of the time. They can try to run from Biden's economy and their voting record, but they can't run away from Biden when he visits Nevada.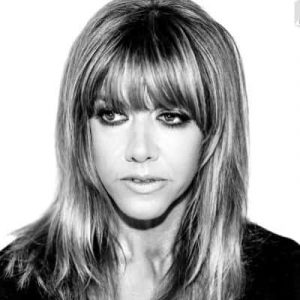 Latest posts by Megan Barth
(see all)