Biden's Net Approval Drops 11 Points in Nevada
Biden plummets 16 points with younger Democrats
By Megan Barth, April 27, 2022 7:37 am
"Brutal." There is no other way to say it. The Morning Consult released new polling today and it is just brutal and must add to the dread being experienced by Democratic candidates throughout the state, including Senator Catherine Cortez Masto and Reps. Susie Lee, Steven Horsford and Dina Titus.
The Globe has reported that Independents, Hispanics, young voters and women are leaving the Democratic party in droves, and three times as many Democrats as Republicans have changed their voter registration. As Biden continues to poll underwater, he drags his Democratic colleagues down with him, causing the Cook Political Report to shift the Senate and two congressional districts from Leans Democrat to Toss up and refer to Sen, Cortez Masto as the "#1 endangered incumbent."
And now the Morning Consult reports:
Biden's net approval rating has dropped by more than 20 points over the past year in all of the states hosting hotly contested Senate races or competitive House races this fall that are also set to feature prominently in 2024.

Voters of all stripes in key states have soured on Biden since he took office last year, but the attrition has been most severe among independents.
It is important to note that for the first time in Nevadas history, Independent voters make up a majority of registered voters and outnumber Republican and Democrat voter registrations.
In 2020, Joe Biden carried Nevada by more than 2 points; now his net approval rating has sunk to negative 11, a massive swing in a state that historically swings…but not by double-digit margins.
The Morning Consult also reports similar, and shocking, numbers in Biden's approval rating with young Democratic voters:
In the Granite State, Biden's approval rating among younger Democrats has dropped from 91% to 62%, compared with a 4-point decline among those 45 and up. A similar effect was observed, albeit to a smaller degree, in Minnesota, Pennsylvania, Michigan, Georgia, Wisconsin, North Carolina and Nevada."

Biden Approval rating on job performance.
Democrats under 45 (green) and Democrats over 45 (blue) shows significant decline.

While older voters are traditionally more reliable to show up to the polls, the nosedive among young voters in these key states could spell trouble for the party's enthusiasm, as the surveys show the strength of Biden's Democratic support has declined significantly over the past year.
In Nevada, Biden has lost 16 points with Democratic voters under 45 and 9 points with Democrats over 45.
As Joe Biden struggles, a red wave continues to build in Nevada– a state on the radar of National Journal columnist, Josh Kraushaar. In his piece entitled,  "Nevada: The Epicenter of the midterms" he lays out similar reasons for Democratic concern in an election year predicted to be not only a red wave, but a "red tsunami."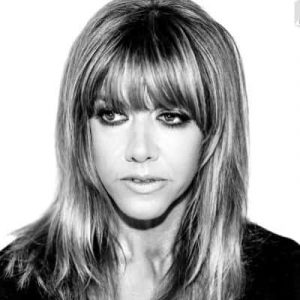 Latest posts by Megan Barth
(see all)