UNR Seeking Racists to Combat Racism
Director of Residential Life and Inclusion paid $100k to 'uplift voices silenced by white supremacy'
By Megan Barth, April 27, 2022 11:49 am
Diversity, equity and inclusion (DEI) are not only progressive buzzwords for segregation, racism and exclusion, but have morphed into vast taxpayer-funded boondoggles of departments and positions within government bureaus and academia. It has been well-chronicled that the progressive, self-anointed champions of DEI aren't necessarily welcoming to diversity and inclusion of thought or even simple questions that provide government transparency.
In the latest DEI news, the University of Nevada, Reno (UNR) includes a job posting that seeks a qualified candidate as a Director of Residential Life and Inclusion. The job posting, with a ridiculous benefits package and six-figure salary, provided by our UNR source, promises to "center voices silenced by culture and climate dominated by white supremacy." Below is the text of the ad:
We are looking for candidates who want to join this team as we continue creating an equitable environment that uplifts and centers voices silenced by culture and climate dominated by white supremacy, colonizing practices, and policies/practices that traditionally limit access to culture. Apply now to join a team committed to equity, student excellence, development, and learning!

DEI job posting at UNR (Photo: provided by source)

The Director, Residential Life and Inclusion is responsible for year-round oversight of the Residential Life program for all undergraduate housing, as well as department diversity, equity, and inclusion, and assessment efforts.  For all three areas, this includes establishing goals and outcomes, overseeing strategies to guide and support staff success, and preparation and oversight of related budgets.

The ideal candidate for this position supervises a leadership team for the Residential Life area, indirectly supervises professional, graduate and student staff (about 140 individuals), and serves as the lead for department initiatives related to diversity, equity, inclusion, and assessment.  Additionally, the position oversees residential life student conduct processes, serves as a point person in the connection with Academic Affairs, and supports student leadership initiatives.

Required Qualifications

Master's Degree and four (4) years of managerial or related professional experience OR

Doctoral Degree two (2) years of managerial or related professional experience.

Related Experience: Professional experience in residential life and housing administration (including supervisory responsibilities); leading diversity, equity and inclusion initiatives; overseeing assessment and evaluation processes or related experience.

Schedule or Travel Requirements

Variable work schedule

Occasional travel

Compensation Grade

The typical salary range is $88,000 – $105,000

Salary is based on related education and experience, internal equity and budgets.
Total Compensation

The total compensation package includes a competitive salary, moving allowance (if applicable), a rich retirement plan, health insurance options that include dental and vision, life insurance, thirty (30) days of sick leave provided upon start date and two (2) days of sick leave accrued per full month after the first year of service, two (2) days of annual leave accrued each full month, along with many other benefits. Additionally, there is a grant-in-aid educational benefit for faculty and dependents. For more information, please visit:  UNR Benefit
Our source at UNR confirmed that there were many complaints about the original language in the job posting related to white supremacy and colonization practices. As a result, UNR has now modified the listing and has removed these racist references.
Last week, The Globe covered a DEI event hosted by the city of Reno which featured Senator Catherine Cortez Masto and UNR President, former Nevada governor, Brian Sandoval.  This event was billed as an "optional training program" (wink wink) for city employees who would receive over-time pay for their attendance. The Globe has since filed an open records request with the city since they refused to answer our questions.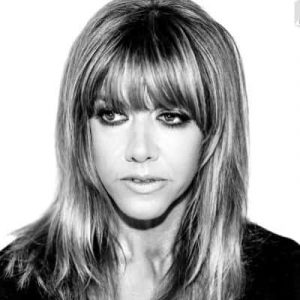 Latest posts by Megan Barth
(see all)