GLOBE EXCLUSIVE: Nikki Haley Endorses April Becker
Former SC Governor and Ambassador Supports Becker for Congress in CD3
By Megan Barth, April 28, 2022 6:17 am
The Globe loves a good scoop, and this exclusive confirms Nevada's place in the national spotlight and affirms that the Silver State is in full swing with a predicted red wave election.
The Globe has exclusively learned that Ambassador Nikki Haley is endorsing April Becker for Congressional District 3 (CD-3). Last week, The Globe reported that the Cook Political Report shifted CD-3 from Leans Democrat to Toss Up, highlighting the vulnerability of Biden Democrats like Rep. Susie Lee, who has held the seat since 2019.
Amb. Haley's Stand Up for America PAC–a PAC dedicated to electing conservatives, exclusively released this statement from the ambassador to The Globe: "April is 'Battle Born' and ready to take on Nancy Pelosi. She's a working mom of three who put herself through law school and is used to standing up to bullies in the courtroom. She never backs down from a fight. We are looking forward to working with her to retire Susan Lee!"
Becker's statement reads: "I am honored to have the support of Ambassador Nikki Haley. Ambassador Haley is focused on helping Republicans take back the House, and she knows that winning Nevada's Third District will ensure Nancy Pelosi loses her grip on power. I look forward to fighting alongside Ambassador Haley for lower gas prices, combating inflation and reining in out-of-control spending, and holding the Biden Administration accountable."
According to 538, as of March 2022, Lee has voted with President Biden 100% if the time. Lee's unwavering support of the Biden agenda has tarnished her claims as a  "bipartisan leader."
During a fundraiser last year, Democratic Rep. Susie Lee (CD-3) stated: "I acknowledge that things are getting expensive, but I'm not going to apologize for it," she said.
Lee has also received $3,000 from the National Education Association (NEA), which recently supported the National School Board Association's attempts to label parents as domestic terrorists and implement or protec
t Critical Race Theory (CRT) curriculum in public schools.
Lee's voting record, her public statements and Biden's plummeting poll numbers paint a grim picture for her reelection in her run against Becker as Becker has strong name ID in this district. In 2020, Becker narrowly lost her state senate run against Senate Majority Leader Nicole Cannizzaro (D) by 631 votes.
Since her loss, the Nevada GOP has added over 24,000 new voters to the registration rolls and Biden's poll numbers in Nevada show double digit losses. Adding to the Democratic dread, CNN reports "None of the Democrats holding federal office in the Silver State should feel safe about their reelection prospects this year."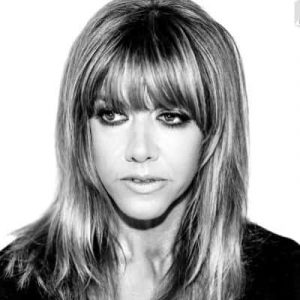 Latest posts by Megan Barth
(see all)