Nevada GOP Adds Over 24,000 New Voters
Three times as many Democrats switch to the GOP
By Megan Barth, April 19, 2022 9:30 am
Nevada Democrats may have the majority, but they do not have a clear mandate. Many state-wide races were determined by razor-thin margins.
For example, in a race for Clark County Commissioner (plagued with 139 discrepancies), candidate for Lt. Gov and Las Vegas City Council Stavros Anthony (R) lost by only 15 votes to Ross Miller (D) in District C.
In District 6, April Becker, now a GOP candidate for US Congress facing Rep. Susie Lee, lost by only 631 votes to Senate Majority leader Nicole Cannizzaro (D).
President Joe Biden carried Nevada by a margin of only 2.4 percent, or 33,596 votes.
However, in the latest Nevada numbers, Interactive Polls reports a GOP net gain of 24,336 voters.
Voter Registration Net Difference since 2020 Election (Apr 2022)

✅ FLORIDA: GOP +245,777

✅ PENNSYLVANIA: GOP +120,548

✅ NORTH CAROLINA: GOP +92,656

✅ IOWA: GOP +49,633

✅ OKLAHOMA: GOP +56,500

✅ NEVADA: GOP +24,336

✅ COLORADO: DEM +12,786

✅ CALIFORNIA: DEM +193,256

— InteractivePolls (@IAPolls2022) April 17, 2022
The increase in GOP registrations counter the losses of Nevada Democrats. Jon Ralston of the Nevada Independent reported that three times as many Democrats are switching to the GOP and cites that this defection could be the "canary in the coal mine" for a red wave in November:
The numbers continue to only be in the hundreds, but they are adding up in party switching — three times as many Dems switching to GOP as Repubs going to Dem again in March, via the SOS. Maybe some Dems just want to vote in the two major contested GOP primaries in June — maybe — but this is consistent for months now.
As Nevada Democrats are dragged downward with Joe Biden's poll numbers, CNN reports:
None of the Democrats holding federal office in the Silver State should feel safe about their reelection prospects this year. This includes the three Democrats in the House and Sen. Catherine Cortez Masto. The incumbent Democratic governor, Steve Sisolak, faces a tough race as well.
That might not be what you'd expect in a state that has gone Democratic in the last four presidential elections, but there are troubling trends for the party underneath the surface.
With nearly 25,000 new GOP voters, these narrowly decided elections could swing easily with a red wave–causing endangered Democrat incumbents, like Sen. Catherine Cortez Masto, to look for a buoy other than Biden.
In an interview with Ryan Lizza of Politico, John Anzalone—who polls for Joe Biden and Gov. Sisolak—highlights this Democratic dread:
No one's going to sit there as a Democratic consultant and try to bullshit you that this is anything but a really sour environment for Democrats. So we better look at the strategic ways that we can compete, right? Just compete to not get our asses kicked.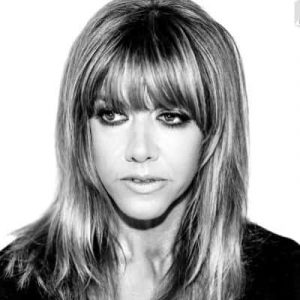 Latest posts by Megan Barth
(see all)