GOP Super PAC Targets Cortez Masto With $15.1 M Ad Buys
Nine-figure total ad buy is largest initial purchase Senate Leadership Fund has made
By Megan Barth, April 19, 2022 11:30 am
The largest-ever television ad buy by the Republican Super PAC, The Senate Leadership Fund, was announced on Monday. The PAC, tied to Senator Mitch McConnell (R) has reserved $141 million in television advertising across seven states and will include $15.1 million in ads targeting #1 endangered Democratic incumbent Senator Catherine Cortez Masto.
As reported by The Hill:
"It will be a battle for every inch, but we are putting everything we have into delivering a Republican Senate majority that will put a stop to Joe Biden's worst policies," the group's communications director Jack Pandol said.

The nine-figure ad buy is the largest initial purchase the Senate Leadership Fund has made.
Senate GOP super PAC books $141 million in TV ads

Georgia Senate race: $37.1 million

Pennsylvania: $27.6 million

North Carolina: $24.6 million

Wisconsin: $15.2 million

Nevada: $15.1 million

Arizona: $14.4 millionhttps://t.co/giqtzvx7WA

— InteractivePolls (@IAPolls2022) April 18, 2022
This buy comes on the heals of Cortez Masto's record-breaking purchase of $10 million in television ads, followed by Nancy Pelosi's PAC purchase of $11.6 million.
As the first Latina Senator, Cortez Masto has her work cut out for her in a growing sector of the electorate. In a recent poll conducted by BluePrint Polling, President Biden's economy is a drag on Democrats, especially among Hispanics.
In a worrisome report from the New York Times, Senator Cortez Masto must overcome Biden's cratering poll numbers and her own anonymity.
The report from the New York Times, entitled "Democrats Worry What Happens in Nevada Won't Stay in Nevada," is based on polling data, generic ballots, and voter registration rolls which show a growing number of Democrats, Hispanics and Independents are fleeing the Democratic party.
The significant impact of Democrat-imposed pandemic restrictions to Nevada's economy resulted in the highest unemployment rates in the country, small business bankruptcy, and according to a recent report published by the Las Vegas Review Journal, overdose deaths have tripled among Nevadans and fatalities have more than doubled among the Hispanic community from 2019-2020.
Governor Steve Sisolak's key advisor and pollster John Anzalone told Politico: "it's the worst political environment I have lived through in 30 years of being a political consultant."  In a piece entitled "Why Nevada Will Tell the Story of the 2022 Election," CNN claims "Republicans Should be Giddy About Nevada", citing:
None of the Democrats holding federal office in the Silver State should feel safe about their reelection prospects this year. This includes the three Democrats in the House and Sen. Catherine Cortez Masto. The incumbent Democratic governor, Steve Sisolak, faces a tough race as well.
That might not be what you'd expect in a state that has gone Democratic in the last four presidential elections, but there are troubling trends for the party underneath the surface.
As reported by The Globe, a recent piece for the National Journal, entitled "Nevada: The epicenter of the midterms," columnist Josh Kraushaar lays out the reasons for Democratic concern in an election year predicted to be not only a red wave, but a red tsunami.
Kraushaar reports:
Nevada is shaping up to be the political epicenter of this year's midterms, with the battleground state hosting a competitive governor's race and majority-making Senate contest, while three of the state's four House seats are likely to be among the most closely watched races on the congressional landscape.

Nevada features two of the most consequential constituencies who have been drifting away from the Democratic Party in recent years: working-class voters and Hispanics. Seen in this light, the state provides an early stress test of the party's ability to broaden its appeal beyond its progressive base. It also tests Republicans' ability to nominate mainstream candidates who can win over a diverse electorate, an issue that has dogged the party in the state for over a decade.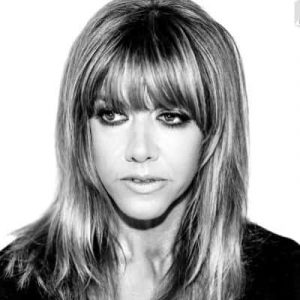 Latest posts by Megan Barth
(see all)