Judge Rules Education Savings Account Initiative Unconstitutional
Phillips: 'Our fight isn't over, this is just the beginning'
By Megan Barth, April 28, 2022 8:30 am
Two ballot initiative filings related to school choice have been struck down by Carson City Judge Charles M. McGee. As reported by The Globe, Erin Phillips, President of Power2Parent, filed two ballot initiatives on behalf of the Education Freedom for Nevada PAC, in order to fund students. One initiative was a change in the Nevada constitution, and the second is a statutory change that creates education savings accounts (ESA).
District Court Senior Judge McGee declined the filings in unusually strong language, finding that the initiatives could not proceed because they amounted to "sleight of hand" that would have created a benefit without identifying a tax or funding source to support that benefit.
In a prior interview with The Globe, Phillips said, "ESA's were available in Nevada until Senator Nicole Cannizzaro removed ESA's as a vindictive move based on the fact Republicans wouldn't vote for the Sunset Tax. The Democratic majority passed it anyways without the 2/3 votes required. The next year, the Nevada Supreme Court found that the Democratic majority and the Governor violated the constitutional 2/3 requirement."
In response to these filings, Phillips faced a lawsuit filed by Harry Reid's son, Rory Reid and the Rogers Foundation to stop her initiatives from appearing on the November ballot.
Yesterday, the Las Vegas Review Journal reports that Phillips, and parents, have lost their first battle–a battle that Phillips promises to appeal to the Nevada Supreme Court.
Senior Judge Charles M. McGee ruled Monday that an initiative that would have amended Nevada law to create special "education freedom accounts" administered by the state treasurer, which parents could use for education expenses including private school tuition, textbooks, tutoring and fees, is unconstitutional because it fails to identify funding for the measure.

Nevada's constitution requires initiatives that call for spending money to identify the source of that money. Although the initiative specifically said it did not compel the Legislature to fund the program and that accounts depended on lawmakers approving money, the judge ruled the measure still failed to meet the constitutional requirement.

"It (the state constitution) says nothing about the right or latitude to postpone funding to a date out in the future, which will require yet another statute," the ruling reads. "What it does say, is that this bill, any bill, that creates a statute must simultaneously impose a tax, or identify a legal revenue source! The (Education Freedom for Nevada PAC)'s effort to amend (state law) cannot be permitted because there is no contemporaneous identification of a finite revenue source to fund the proposal."

The ruling further orders the petition's authors not to circulate the petition to voters. They have the option of appealing to the Nevada Supreme Court.

The Monday ruling was similar to an April 11 decision by McGee that held a constitutional amendment initiative to create education savings accounts was unconstitutional, in part because it failed to name a funding source.

Erin Phillips stands with P2P supporters (Photo: @erinbluizz)
In an exclusive statement to The Globe, Erin Phillips promises to keep fighting:
This is the outcome we anticipated from this judge. He has never heard an election law case. His scope is therefore limited and outside his area of expertise. He has interjected his own bias in his written opinion. But these cases are typically heard in the Nevada Supreme Court.

The opposition wants to celebrate this as a "win", but they know this initiative isn't dead. We are appealing both of the judge's rulings. Our fight isn't over. I see this as the beginning.

Even though the judge has made his decision, parents have decided they want education freedom for their kids. The people fighting this want to protect the status quo–a system that has failed the children. Parents aren't going to stand by and they will fight.

There is a misguided and destructive belief that the current system– a one size fits all education system–is simply more important that the individual needs of a student. Those who are fighting this are fighting kids and parents and these are the same people who have access to school choice programs for their kids while virtue signaling about equity and inclusion.

We know that 96% of Black students are not proficient enough to succeed. Recent polling in Nevada shows that 53% of Clark County voters favor education saving accounts and 67% of Hispanic Nevadans favor them too.  Nevadans will vote in our favor and this threatens those who protect the status quo.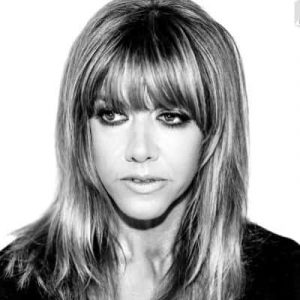 Latest posts by Megan Barth
(see all)