Rising Star Ron Desantis Campaigns for Adam Laxalt at 'Rise Up Rally'
Fla Gov: 'This is the opportunity to rattle the foundation of the decay in Washington'
By Megan Barth, April 28, 2022 10:51 am
Over 1,000 people packed Stoney's Rockin' Country at the "Rise Up Rally" hosted by former Nevada Attorney General, Republican Senate hopeful Adam Laxalt, featuring Laxalt's long-time friend and former Naval officer training roommate, Florida Governor Ron DeSantis. Drawing cheers and Democrat-directed jeers from the crowd. Laxalt and DeSantis focused on leadership, law and order, the "woke" culture war and the failing Biden economy.
As he took the stage, Laxalt painted Democratic Senator Catherine Cortez Masto as an enabler of the radical left and a Biden acolyte. "During the BLM riots, Cortez Masto abandoned law enforcement when they needed her most." Laxalt then announced the endorsement of the Public Safety Alliance of Nevada, which had previously backed Cortez Masto in 2016.
"Nevadans are hurting while Cortez Masto stands with the Biden administration instead of standing with Nevadans. She is no where to be found when Nevadans are hurting with high inflation and rising gas prices, as Democrats triple-down on the Green New Deal," Laxalt stated and then claimed, "Cortez Masto is running a Rehabilitation Tour."
Laxalt stressed, "Nevada needs someone to break from the radical left and the radical policies that are hurting the country. People are rising up. The wave is coming and we are putting some wins on the board."
In his address and introduction, Laxalt referred to DeSantis as his "personal favorite" and that "we owe a great debt to Governor Ron DeSantis and we need to find and elect leaders who emulate him."
"This guy (DeSantis), all by himself, decided to stand up against the Covid orthodoxy. He did the right thing for Floridians and all Americans. I am not sure that if Governor Ron DeSantis didn't stand up, other Republican governors would have followed," Laxalt said.
Receiving a rockstar welcome, DeSantis noted that this was the first time, as Florida governor, to travel out of state to support a Republican candidate noting that "Adam will represent my voice and patriots across the country."
DeSantis immediately capitalized on the fired-up crowd, blasting the "Brandon administration":
Florida did more than any other state to stand up to Joe Biden. We stood against Biden to keep Florida free. While other states locked their citizens down we lifted our people up.

We made sure you could live your life in Florida without showing medical papers by banning vaccine passports. We protected every job so every Floridian didn't have to choose between earning a living and getting the Covid jab. If Florida had not led in the past two years, this country would have looked like Canada or Australia.

Freedom prevailed over Fauci-ism.
DeSantis also touted the booming Florida economy, the top university system, and his recent wins against Disney. "We believe in education, not indoctrination," DeSantis said. He also praised Florida's recent legislation which banned ballet harvesting and unsolicited mass mailing of ballots, implemented voter ID for all absentee voting, and banned "Zuckerbucks" in his state. An Election Integrity Unit in his state was also created.
DeSantis highlighted leadership in his address, stating:
If you lead, people will have your back. So many Republicans who get into office don't do anything, they don't want to have the fight, they are worried about the media and corporate pressure. There is an appetite for people who will stand and fight. In times like these, there is no substitute for courage. We need people who will stand in the way of the Brandon administration.

So, as a Republican, I want to win all these races and win the House and Senate back, but I am not interested in a certain party label. I want a person who will get in their and make a difference and I have confidence that Adam Laxalt will be a force and will fight against the bureaucracy, stand up to the media and Biden, and everyone who is threatening your rights. This is the opportunity to rattle the foundation of the decay in Washington.

Adam Laxalt and Gov. Ron Desantis greet crowd at Rise Up Rally in Las Vegas, NV. (Photo: Megan Barth for The Nevada Globe)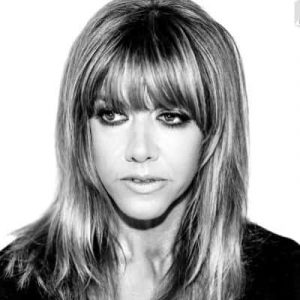 Latest posts by Megan Barth
(see all)