GOP Super PAC Reserves $15 Million in Las Vegas Media Market
CLF Press Secretary: 'Our reserves are a downpayment on firepower'
By Megan Barth, May 2, 2022 4:43 pm
As reported by Politico, the Congressional Leadership Fund is investing huge sums of money across the country—and here in Nevada—to flip the House, in what is predicted to be a "red tsunami" in November. Democratic strategist Dan Sena referred to Nevada as "ground zero."
House Republicans' main super PAC is booking $125 million in TV ad reservations in roughly 50 media markets across the country — a massive down payment on the party's bid to wrest back the majority this fall.

This is the first of several rounds of fall TV and digital bookings for the Congressional Leadership Fund, the largest outside group spending in House races and one that is closely affiliated with Minority Leader Kevin McCarthy.

Some of CLF's biggest reservations come in the most crowded media markets of the midterms, including $15 million in Las Vegas, which is home to three vulnerable Democratic incumbents as well as a Senate and governor's race.
As reported by The Globe:
Democrats are paying attention and spending millions in Nevada, confirming they are concerned about losing their majority in both houses of Congress. The New York Times reports Rep. Nancy Pelosi's Super Pac is reserving $11.6 million worth of TV time in Nevada.

Adding to this airtime, Sen. Catherine Cortez Masto broke records this week when she reserved $10 million in ads throughout Nevada– which nearly depletes her cash on hand. Masto's ad announcement aligned with a recent poll showing her leading challenger, Adam Laxalt, dominating the race by seven points.
CLF Press Secretary, Cally Perkins, told The Globe:
"Our reserves are a down payment on the firepower we need to win back the Majority. We believe Republicans will be competitive and have the chance to expand the map into Democrat-held seats and win in November."
In a recent piece for the National Journal, entitled "Nevada: The epicenter of the midterms" columnist Josh Kraushaar lays out the reasons for Democratic concern in an election year predicted to be not only a red wave, but a "red tsunami."
Kraushaar reports:
Nevada is shaping up to be the political epicenter of this year's midterms, with the battleground state hosting a competitive governor's race and majority-making Senate contest, while three of the state's four House seats are likely to be among the most closely watched races on the congressional landscape.

Nevada features two of the most consequential constituencies who have been drifting away from the Democratic Party in recent years: working-class voters and Hispanics. Seen in this light, the state provides an early stress test of the party's ability to broaden its appeal beyond its progressive base. It also tests Republicans' ability to nominate mainstream candidates who can win over a diverse electorate, an issue that has dogged the party in the state for over a decade.

"Nevada, in many ways, will be ground zero. It's a microcosm of the challenge the party is facing in the coming years," said Democratic strategist Dan Sena, who served as executive director of the Democratic Congressional Campaign Committee in 2018. "These are people looking to live in the desert, looking to build a better life for their family. It will be incumbent upon the Democratic Party to make sure we can meet those voters where they are on issues of job training, educational opportunity, which are different than these coastal-elite ideas."
Coastal-elite ideas, as mentioned by strategist Sena, have been the driving force of Democratic rhetoric for years leading up to the 2022 campaign season. Climate change and abortion continue to be in play as Democratic incumbents attempt to placate their radical Left base.
Sena's comments were ignored by vulnerable Democrat Susie Lee (CD-3). Within a span of one week, Lee tweeted multiple times about abortion:
Roe has been the law of the land for decades.

Now, anti-choice extremists are doing everything they can to strike it down.

We must enshrine abortion rights into federal law and protect women from being forced into a future without the right to choose.

— Susie Lee (@SusieLeeNV) April 30, 2022
While vulnerable Democrats distance themselves from Biden and alienate working class voters by campaigning on coastal elite ideas, the GOP smells blood in the water and  places six zero ad buys in Ground Zero, Nevada.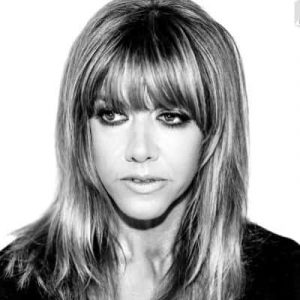 Latest posts by Megan Barth
(see all)