Globe Exclusive: Sigal Chattah Launches Brutal, Statewide TV Ad
Labels Tisha Black a 'Progressive Plant' and 'RINO'
By Megan Barth, May 2, 2022 12:43 pm
UPDATE (2 pm, May 2, 2022): After this story published, the Black campaign reached out to The Globe to dispute the truthfulness of Chattah's message, both in her advertising and in her remarks to the Globe. Black's representative told us, "Sigal Chattah is lying. Tisha Black has never given a dime to Steve Sisolak."
It's on. And it'll soon be on tv.
With the race for the GOP Attorney General nomination heating up, the Globe has learned that candidate Sigal Chattah will be launching a brutal, statewide TV ad that labels her primary opponent Tisha Black as a "progressive plant." The ad hammers Tisha Black for maxing out donations to Democrats and supporting the Aaron Ford and Sisolak shutdowns.
"Tisha Black repeatedly gave thousands to Nevada's worst liberal Democrats, and after liberal Aaron Ford supported the Sisolak shutdown, Tisha Black said she didn't have any problems with him. Tisha Black, a Democrat donor, and progressive plant," the ad says.
Sigal Chattah highlighted her own successes in suing Governor Sisolak over mask mandates and fighting for Voter ID and election integrity.
The ad arrives on the heels of Chattah having received the strongest endorsement of any candidate during the Nevada GOP's convention this weekend, receiving 91.2% of the vote. According to our source, "no one made a motion for Tisha Black to be considered."
In statements given exclusively to The Globe, the GOP rivals traded additional, personalized attacks.
Sigal Chattah said, "The Red Wave is coming and I am humbled to lead the charge to win back the Attorney General's office. My liberal opponent, Tisha Black, donated $30,000 to Steve Sisolak and maxed out to Harry Reid, Catherine Cortez Masto, and many other far left liberals over Republicans.
To further contrast, I am a strong conservative who will always back the Blue as Nevada's Top Cop and am proud to be endorsed by law enforcement and the Nevada Republican Party."
Tisha Black fired back: "Sigal is delusional, and so is her ad. She's a DUI lawyer, and not even a good one.  As Nevadans learn more about her shady past, I trust they'll have an easy decision to make in the voting booth.
She was the losing defense attorney for Leon Benzer, HOA crime kingpin, who was sentenced to 15 years and ordered to pay over $13 million back in restitution. Sigal received a $450,000 stolen cashier's check and then was investigated by the FBI. The judge in that case said she 'Either shows an utter lack of understanding for the law, or she's trying to intimidate the association and homeowners.' She was the losing defense attorney for former Judge Jones. Judge Jones was sentenced to 26 months in prison and then ordered to pay back 3 million after pleading guilty to fraud scheme. She defended convicted felon Rick Rizzolo in a civil case where Rizzolo's henchmen left a Kansas tourist paralyzed over an $88.00 bar tab – she lost. That tourist, Kirk Henry, died with Rizzolo still owing him 8.8 million Not to mention her racist rants about hanging Attorney General Ford from a crane.
She may actually be less qualified than Aaron Ford for the job of Attorney General.  She is an embarrassment to the legal profession."
The candidates will square off in a debate this Thursday, May 5th, on Nevada Newsmakers, hosted by Sam Shad and moderated by Victor Joecks of the Las Vegas Review Journal. Judging from this exchange, it is guaranteed to be a debate that Battle Born Nevadans won't want to miss.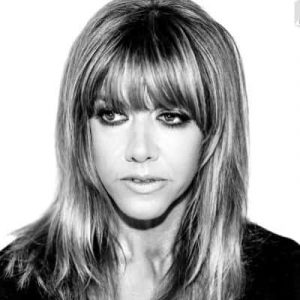 Latest posts by Megan Barth
(see all)