Nevada Inflation Rate Skyrockets to 14.9 Percent
Annualized Cost of Inflation Per Nevada Household Hits $9,663
By Megan Barth, July 15, 2022 12:35 pm
A recent report released by the United States Congressional Joint Economic Committee shows prices increasing 14.9 percent from January 2021 to June 2022 in Nevada, costing the average Nevada household $805 last month alone.
Even if prices stop increasing altogether, the inflation that has already occurred will cost the average Nevada household $9,663 over the next 12 months.
The increase in monthly costs for average Nevada households are as follows: Food: $85; Shelter: $132; Transportation: $369; Energy: $215.
In May 2022, The Globe reported that the annualized cost of inflation per Nevada household was $8,231. In just a few short months, the "invisible tax" of inflation has risen $1,432. To put that into a clearer financial perspective, the average rental cost of an apartment in Las Vegas is $1,471. Affordable housing becomes less affordable when the invisible tax consumes a month's rent.
Nevadan's are also paying record high gas prices at the pump. According to AAA, the average price of a gallon of gas has reached $5.30. One year ago, the average was $3.83.
Democratic Rep. Dina Titus (CD-1) took to Twitter to celebrate the small drop in gas prices, although Nevada ranks the fifth highest in the country:
In Nevada, gas prices have dropped by 30¢ over the last month. In the Las Vegas metro area, they've dropped by 40¢. Clark County now has one of the lowest gas prices in the state. Great news for #OnlyInDistrict1!https://t.co/tceT8AS909

— Dina Titus (@repdinatitus) July 14, 2022
Although vulnerable Democrats, like Titus, are blaming Putin and "greedy" oil companies for increasing gas prices, a recent poll conducted by Emerson College shows that Nevadan voters are blaming the Biden administration:
Yet, Rep. Titus doesn't apologize for "riding with Biden" and her colleague, Rep. Susie Lee (CD-3) "knows things are getting more expensive but won't apologize for it."
As reported last week by The Globe, a majority of Nevadans disapprove of Joe Biden. In a survey conducted for the Republican State Leadership Committee (RSLC), only 40% of those surveyed want the Legislature to support Biden's agenda, while 52% want the Legislature to enact opposite policies to push back on the President. With less than four months until Election Day, Republicans in Nevada are in their strongest position in multiple cycles.
Adding to the Democratic dread is a recent Monmouth poll which reveals that a staggering 88 percent believe "things in the US are on the wrong track."
A stunning number, presented as a photo of @CNN to prove we didn't doctor it. It's that shocking. @MonmouthPoll has never seen a wrong track like this. No one has. Democrats have entered uncharted waters. pic.twitter.com/tneyirNSJw

— Nevada Globe (@NevadaGlobe) July 6, 2022
As President Biden remains underwater in the polls, the Silver State swings toward a Republican advantage showing Republicans within striking distance in three congressional seats.
"Dina Titus is riding with Joe Biden, no matter the cost to Nevada families," said Congressional Leadership Fund Press Secretary Cally Perkins. "How much more suffering must Nevadans endure before before Dina Titus finds the courage to stand up to her party?"
The National Republican Congressional Committee Spokeswoman Torunn Sinclair issued a dire prediction: "Susie Lee and Dina Titus' embrace of Biden's failed agenda will end their political careers."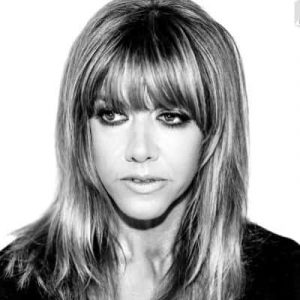 Latest posts by Megan Barth
(see all)