Gas Prices Surge to Historic Highs in Nevada
Nevada represents third most expensive market
By Megan Barth, May 17, 2022 11:56 am
Today, gas prices surged again to near-historic highs in Nevada with no relief in sight. Nevada represents the third most expensive market, trailing behind California and Hawaii.
According to AAA, the cost of a gallon of regular unleaded as reached $5.20 a gallon.  The record of $5.22 a gallon was set back on March 25th, 2022. One year ago today, the cost per gallon was $3.43.
AAA reports:
The increase is primarily due to the high cost of crude oil, which is hovering near $110 a barrel.

"The high cost of oil, the key ingredient in gasoline, is driving these high pump prices for consumers," said Andrew Gross, AAA spokesperson. "Even the annual seasonal demand dip for gasoline during the lull between spring break and Memorial Day, which would normally help lower prices, is having no effect this year."

Gas prices soar from 2019-2022. (Photo: AAA)
According to a recent CBS News poll, "Mr. Biden's approval rating is lowest when it comes to the economy and inflation, with 69% of those surveyed disapproving of his handling of inflation. Sixty-five percent of respondents said they believed the president 'could do more' to lower gas prices."
However, last Wednesday evening, the Biden administration announced the cancellation of oil and gas lease sales in Alaska and the Gulf of Mexico, which many economists and a bipartisan group of legislators declare will further increase crude oil prices and will increase the pain at the pump.
CBS reports:
The Biden administration has canceled one of the most high-profile oil and gas lease opportunities pending before the Interior Department. The decision, which halts the potential to drill for oil in over 1 million acres in the Cook Inlet in Alaska, comes at a challenging political moment, when gas prices are hitting painful new highs.

In a statement shared first with CBS News, the Department of the Interior cited a "lack of industry interest in leasing in the area" for the decision to "not move forward" with the Cook Inlet lease sale. The department also halted two leases under consideration for the Gulf of Mexico region because of "conflicting court rulings that impacted work on these proposed lease sales."
Bidenflation is not only causing pain at the pump but pain in the polls for Democratic incumbents. As a result, Sen. Catherine Cortez Masto and Rep. Dina Titus have called for a federal gas tax holiday which would expire after the midterms. However, this move won't save Nevadans a penny due to Titus's "yes" vote cast in 1997 on AB525, which automatically raises Nevada's fuel tax by the exact amount of any reduction at the federal level.
Adding to Nevadans pain, Titus, Cortez-Masto, and Reps. Stephen Horsford and Susie Lee, have publicly and enthusiastically supported President Biden's Build Back Better legislation that would additionally tax the oil, natural gas and refining industries and cause gas prices and energy prices to rise.
During a fundraiser last year, Lee stated: "I acknowledge that things are getting expensive, but I'm not going to apologize for it."
If the saying that "people vote with their pockets" holds true, these vulnerable Democratic incumbents are going to need more than apologies to save their chances at reelection in an election year that is forecasted to be not only a red wave, but a red tsunami.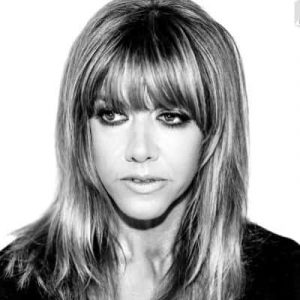 Latest posts by Megan Barth
(see all)