In Nevada, Only Voters Can Ban Abortions
Political rhetoric skews statutory truths
By Megan Barth, May 16, 2022 5:30 am
In Nevada, abortion is protected by statute. That hasn't stopped fear mongering and partisan rhetoric by Democratic politicians and activists to lead many to believe that the ability for Nevada women to have an abortion was tied to the upcoming Supreme Court decision or to the politician's re-election. Nothing could be further from the truth.
Although abortion is not constitutionally protected in the Silver State, it is protected by state statute. In 1990, Nevada voters approved Question 7 by 63.5 percent of the vote. With this vote, the Nevada Legislature may not in any way alter the law, unless it is first repealed by state voters in a direct vote.
The law allows for abortions up to 24 weeks and also requires that abortions be performed by licensed physicians. In situations where abortions take place after 24 weeks, the law states that the procedure must take place at a licensed hospital.
Nevertheless, former Nevada Attorney General and U.S. Senator Catherine Cortez Masto, Nevada Attorney General Aaron Ford, and Governor Sisolak attended "Bans Off Our Bodies" rallies with abortion activists across the state.
Cortez Masto led a rally in Reno hosted by Planned Parenthood of Nevada.
Nevadans are speaking up, loud and clear – we must protect the right to choose. Proud to stand with so many in Reno today with @ppact at the #BansOffOurBodies rally. pic.twitter.com/Ux6skYtOoq

— Catherine Cortez Masto (@CortezMasto) May 14, 2022
One would hope that Attorney General Ford, as a lawyer, would have read the state statute. Those hopes were soon dashed as he repeats that he will protect abortion in Nevada for as long as he remains Attorney General.
I've said it before and I'll say it again (from the Las Vegas #PlannedParenthood rally): As long as I'm Attorney General, the right to an abortion will be protected in Nevada.#AbortionRightsAreHumanRights pic.twitter.com/c80saiTny3

— Aaron D. Ford (@AaronDFordNV) May 15, 2022
Although not a lawyer, Governor Sisolak parroted similar remarks in a tweet from a rally in Las Vegas:
As long as I'm governor, Nevada will protect abortion. pic.twitter.com/c7eCspaaSj

— Steve Sisolak (@SteveSisolak) May 15, 2022
Rhetoric may work on a few, but when voters are polled, the economy continues to lead their concerns going into the midterms. This past week, gas prices hit record highs in Nevada.
Inflation is hitting Nevada households the hardest. Prices increased 12.7 percent from January 2021 to April 2022, costing the average Nevada household $686 last month alone. The increase in monthly costs for average Nevada households are as follows: Food: $70; Shelter: $113; Transportation: $306; Energy: $175.
Even if prices stop increasing altogether, the inflation that has already occurred will cost the average Nevada household $8,231 over the next 12 months.
Voters can't do anything about inflation. Only politicians can. Nevada politicians can't do anything about abortion. Only Nevada voters can. As Nevadans head to the polls this November, the economy is on the ballot,  abortion is not. But one would be hard-pressed to find these facts at the Planned Parenthood rallies this past weekend.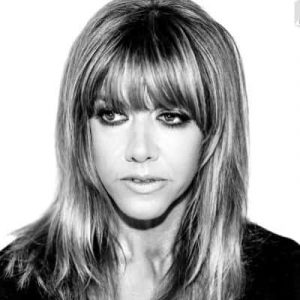 Latest posts by Megan Barth
(see all)