NRSC Targets 'Radical' Senator Cortez Masto
Invests millions in Nevada to defeat vulnerable incumbent
By Megan Barth, May 13, 2022 1:08 pm
Adding to the millions of dollars of ad buys invested in Nevada, and on the heels of Roll Call reporting that Sen. Catherine Cortez Masto is "the number one incumbent most at risk of defeat", the National Republican Senatorial Committee announces it will invest millions in Nevada to defeat the vulnerable senator.
Politico reports:
The National Republican Senatorial Committee is reserving $53 million in ads in top battleground states through the November election, a figure substantially larger than the Democratic Senatorial Campaign Committee's $33 million initial ad buy for the year — and greater than the NRSC's $33 million reservation at this point in the 2020 cycle.

The NRSC has reserved its ad time in the small group of states that will likely determine control of the Senate — $9.5 million in Georgia, $9 million in Wisconsin, $9 million in New Hampshire, $8 million in Arizona, $8 million in Pennsylvania, $6.5 million in North Carolina and $3 million in Nevada, according to a plan provided to POLITICO.

"The NRSC Independent Expenditure arm has reserved the largest amount of ad time than any election cycle before and will start spending earlier than ever before to make sure we define these radical Democrats and send them packing in November," NRSC executive director Jackie Schutz Zeckman said in a statement.

The committee intends to take out ads showing the four vulnerable incumbent Democrats' record of voting in favor of President Joe Biden's agenda, policies the NRSC will argue have "caused rampant crime, inflation to skyrocket, gas prices to rise and created a crisis at our Southern Border," Schutz Zeckman said.
This NRSC investment comes at a time when Nevadan households are hit the hardest by Bidenflation. In a report released by the United States Congressional Joint Economic Committee, prices increased 12.7 percent from January 2021 to April 2022 in Nevada, costing the average Nevada household $686 last month alone.
Even if prices stop increasing altogether, the inflation that has already occurred will cost the average Nevada household $8,231 over the next 12 months. This past week, Nevadan's are now paying record high gas prices at the pump. According to AAA, the average price of a gallon of gas has reached $5.12. One year ago, the average was $3.55.
The Globe has chronicled the vulnerability of Cortez Masto, her massive funding from out-of-state donors and Russian oil lobbyists, and her radical associations while posing as a moderate.
According to the Wall Street Journal:
"Democratic Sen. Catherine Cortez Masto is embracing the bipartisan portion of President Biden's multi-trillion dollar spending plans while distancing herself from the progressives who took over the Nevada state party, taking a centrist tack as she heads into what is expected to be one of next year's most competitive midterm races."
Recently, Cortez-Masto has flip-flopped on her support of Title 42, drawing ire from her progressive colleagues.  Leader of the House Progressive Caucus, Rep. Pramila Jayapl (D, Wash.) appeared at a press conference and stated, "Shame on anyone–Republican or, frankly, Democrat–who uses or buys into the use of immigrants as a political football at the same time that they–as do all of us–benefit from the labor and the contributions of undocumented and documented immigrants."
Adding to her woes, the Cook Political Report recently ranked her as the "#1 endangered incumbent". Democratic firm Blueprint Polling says that the leading GOP Senate candidate, former Nevada Attorney General Adam Laxalt, leads Cortez Masto by seven points in a potential matchup.
The Globe has also reported that Independents, Hispanics, young voters and women are leaving the Nevada Democratic party in droves, and four times as many Democrats as Republicans have changed their voter registration. As Biden continues to poll underwater, he drags his Democratic colleagues down with him. In 2020, Joe Biden carried Nevada by more than 2 points; now his net approval rating has sunk to negative 11, a massive swing in a state that historically swings…but not by double-digit margins.
In order to win this election, Cortez Masto will need Independents–who have all but abandoned Biden and who outnumber registered Democrats in Nevada. Her choice between aligning with Biden, while distancing herself from progressives, gives the NRSC, her opponents, and independent voters the opportunity to throw her off balance and out of the Senate.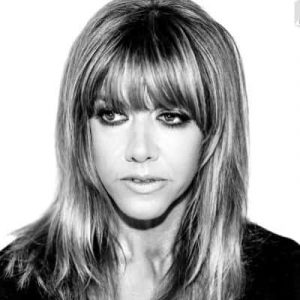 Latest posts by Megan Barth
(see all)