Roll Call Names Sen. Cortez Masto 'Most At Risk of Defeat'
Largest share of her campaign contributions has come from California donors
By Megan Barth, May 11, 2022 10:02 am
In a piece by Roll Call entitled, "These 10 senators are most vulnerable six months from Election Day," Sen. Cortez Masto is number one on their list.
Roll call reports:
Cortez Masto led the Senate Democrats' campaign committee last cycle, when the party claimed the majority, but now she's the incumbent most at risk of defeat.

The chamber's first Latina, her bid for a second term will likely be against Adam Laxalt, the Trump-backed former state attorney general whose father and grandfather were senators and has already drawn prominent national GOP figures to campaign on his behalf. Cortez Masto raised $4.4 million in the first quarter of 2022, which brought her cash on hand up to $11.1 million.

Laxalt, who is in a contested primary with veteran Sam Brown and others, had $2.2 million in the bank on March 31.
Taking a look at Sen. Cortez Masto's most recent FEC filings, $1.4 million has come from within the state of Nevada. The largest share of contributions to her campaign has come from California ($1.8 million) and New York ($1.2 million).
By comparison, leading challenger, former Nevada Attorney General Adam Laxalt has raised the largest share of $1.3 million from Nevada donors. California donors have contributed $ 736,000 and Florida donors follow with $403,000.
As Californians and New Yorkers primarily fund Cortez Masto's Nevada campaign, Democrats, Hispanics and even police unions have been rejecting Democrat candidates in favor of the GOP.  The Democratic party in Nevada is now losing registered voters at four times the rate of Republicans. As reported by The Globe, numerous Nevada police groups switched their endorsement from Cortez Masto to Laxalt.
Recently, Cortez Masto has flip-flopped on her support of Title 42, drawing ire from her progressive colleagues.  Leader of the House Progressive Caucus, Rep. Pramila Jayapl (D, Wash.) appeared at a press conference and stated, "Shame on anyone–Republican or, frankly, Democrat–who uses or buys into the use of immigrants as a political football at the same time that they–as do all of us–benefit from the labor and the contributions of undocumented and documented immigrants."
The Globe has chronicled the vulnerability of Cortez Masto and the Cook Political Report has also ranked her the #1 endangered incumbent. Democratic firm Blueprint Polling says that the leading GOP Senate candidate, former Nevada Attorney General Adam Laxalt, leads Cortez Masto by seven points in a potential matchup.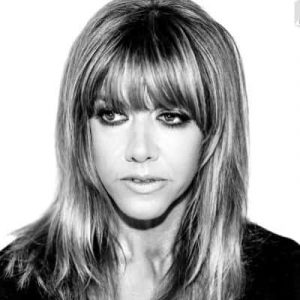 Latest posts by Megan Barth
(see all)