Nevada Police Groups Abandon Cortez Masto, Endorse Laxalt
PSAN Dir: 'Laxalt stood by cops when it mattered, and we are proud to stand by him now'
By Megan Barth, May 5, 2022 7:23 am
In a scoop obtained by Fox News, numerous Nevada police groups switched their endorsements from Catherine Cortez Masto to her GOP challenger, former Nevada Attorney General Adam Laxalt.
Fox reports:
Several police groups that have backed incumbent Nevada Sen. Catherine Cortez Masto, a Democrat, have switched their endorsement over to Republican candidate Adam Laxalt.

Laxalt, the former Silver State attorney general who is running to unseat Cortez Masto, received a key endorsement from the Public Safety Alliance of Nevada (PSAN), which represents over 10,000 law enforcement officers in more than 100 state and local groups.

Eleven of the member organizations switched their support to Laxalt, as well, including the Nevada Fraternal Order of Police, the Las Vegas Peace Officers Association, and Peace Officers Association of the Clark County School District.

PSAN director John Abel said Laxalt "stood by cops when it mattered, and we are proud to stand by him now."

"As Attorney General, Adam organized the first statewide Law Enforcement summit, took action to combat the spread of illegal drugs, and was tough on crime," he continued. "Our organization is proud to support his campaign for the United States Senate, where we know he will continue working with cops to make Nevada's communities safe."
In a statement to The Globe, Laxalt commented:
"Few things are more important to me than fighting rising crime in Nevada and across the country. Support from the brave men and women of Nevada's law enforcement is humbling," said Laxalt."The organizations represented by the PSAN endorsed my opponent, Senator Catherine Cortez Masto, in 2016, but they've seen nothing but empty promises from her and today they've joined our efforts. Instead of helping law enforcement, Cortez Masto has been focused on pushing the agenda of anti-police radicals in her party that undermines cops at every turn. I am focused on helping law enforcement to keep Nevada safe and I will always have their backs. Voters should know that as our next Senator I will oppose defunding the police and ensure our officers have the tools they need to do their jobs, just as I did when I was Nevada's Attorney General."
Recently, Cortez-Masto has flip-flopped on her support of Title 42, drawing ire from her progressive colleagues.  Leader of the House Progressive Caucus, Rep. Pramila Jayapl (D, Wash.) appeared at a press conference and stated, "Shame on anyone–Republican or, frankly, Democrat–who uses or buys into the use of immigrants as a political football at the same time that they–as do all of us–benefit from the labor and the contributions of undocumented and documented immigrants."
The Globe has chronicled the vulnerability of Cortez Masto and the Cook Political Report has ranked her the #1 endangered incumbent. Democratic firm Blueprint Polling says that the leading GOP Senate candidate, former Nevada Attorney General Adam Laxalt, leads Cortez Masto by seven points in a potential matchup.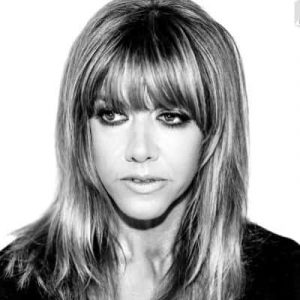 Latest posts by Megan Barth
(see all)