An 'On the Fly' Interview with Joey Gilbert, GOP Candidate for Governor
Chance meeting on an airplane led to a quick interview in Las Vegas
By Megan Barth, May 5, 2022 8:45 am
Traveling from Reno, I happened to run into Joey Gilbert, GOP gubernatorial candidate for Nevada Governor, on a Southwest flight headed to Las Vegas. I waited for him near the departure gate with hopes he had time to answer a few questions as he was just endorsed last weekend by the Nevada GOP at the state convention. This endorsement did catch many within the party by surprise as his leading challenger, Sheriff Joe Lombardo, had just received President Donald Trump's endorsement the week prior.
I am proud to announce that I have been endorsed by the Nevada Republican Party to be the next Governor of this great state.

I'm ready to fight for the people.
I won't let you down. pic.twitter.com/i1BHU62rkd

— Joey Gilbert (@joeygilbertinc) May 1, 2022
Gilbert was more than happy to oblige to provide a spontaneous, on-the-record interview and fired off answers with the same enthusiasm and candor he is known for on the campaign trail.
The Globe: What is your reaction to and how will you capitalize on the Nevada GOP endorsement? 
Gilbert: I am grateful to all the GOP delegates throughout the state for their trust in me and for their ongoing support of my campaign.
Were you surprised by the endorsement?
I was not surprised at all. I've had strong, state-wide support of my campaign since day one, and that was clearly proven on April 30. I was the only candidate voted by delegates to qualify for an endorsement ballot and won a landslide victory in the endorsement election receiving 66.7% (210) total votes for yes, and 33.3% (105) for no.
What are your thoughts in regards to President Donald Trump's endorsement of your leading challenger, Sheriff Lombardo?
I support President Trump's America First core values and look forward to working with him as I implement my Nevada First mission, which has already been laid out in detail on my website and on my campaign.
The latest Trafalgar poll shows you within striking distance of Lombardo with 15% of Republican voters undecided.  Early voting starts in about three weeks.  What are your plans to close the gap and win the primary?
We are entering the championship rounds for the Primary, and it's time to turn up the heat. I'll be fighting every day – working hard for all Nevadans on my platform issues and solutions that resonate with them: Nevada First, election integrity, law and order, medical freedom and privacy, 2nd Amendment protection, parental rights, securing our water supply, and fixing our worst-in-the-nation schools.
Do you think the leaked Scotus opinion on Roe V. Wade will be damaging to the GOP with women voters?
SCOTUS has made no official announcement. I trust that whatever happens, women voters who do their research will continue to find that the GOP platform offers the best way forward in all areas for all Americans.
What is your messaging to women an independent voters regarding this pending decision?
I am personally 100% pro-life and against abortions, and would not vote for any new abortion laws. However, the right to have one is ingrained in NV statutory law. Therefore, any changes to that law would have to be put to a vote and determined by the elected representatives of Nevada residents. 9,000 annual abortions in NV is unquestionably a terrible thing. The preventive solution I would pursue as governor would be to work with ALL of Nevada's community groups, churches, schools, and parents to teach our children something we all should agree on: the importance of sexual responsibility and the sanctity of human life.
* * *
As we were in the middle of your impromptu interview, a female employee of Southwest came by and said, "Hey Joey, I am voting for you and so are a ton of my colleagues. Can't wait for you to be our next Governor!"
Gilbert thanked her and said, "See? I get this all the time, wherever I go. I am now recognized in Clark County due to the amount of time I have spent here and the amount of traveling I have been doing throughout the state. The people are behind me and that is why I believe I will win the primary. Sure, some of my opponents have more money. I am not raising a ton of money now, but once I win, the money coming in will match or exceed what Sisolak has in the bank."
After Gilbert and I wrapped up, I approached the Gilbert-supporting gate agent and asked her a few questions. She didn't hesitate to tell me that she and many of her colleagues switched their voter registrations from Independent to Republican so they could "vote for Joey." She also admitted that prior to the pandemic, she had no idea who the Governor of Nevada was, but she started paying attention to state politics when the shutdowns and mandates started hurting her, her family and her friends. She also confessed that she had really only voted for the Presidency in past elections and said that she had voted for both Democrats and Republicans. Her last vote for President was cast for Donald Trump.
She said, 'This midterm election was too important for me not to vote in the primary. I could never do that before in Nevada as a registered Independent. That is why I switched, and I only switched because I believe, and many of my colleagues believe—pilots, ground crew, flight attendants, TSA agents, you name it, we are all voting for Joey because he has been fighting for us when no one else would. He had the courage to take a stand against Sisolak and defend us from all the Covid craziness. It's now our turn to fight for him."
As I gave her my business card, she asked if The Globe was on Twitter, to which I replied, "Yes." She added that she "prefers Twitter over the rest of the social media sites" because she likes to listen to all sides in politics instead of listening to a political echo chamber."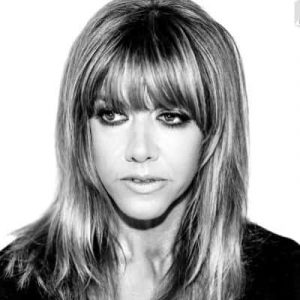 Latest posts by Megan Barth
(see all)