RNC Opens Asian American and Pacific Islander Community Center in Las Vegas
Chairwoman Ronna McDaniel: 'Republicans are a party that represents every American'
By Megan Barth, May 6, 2022 1:03 pm
On Wednesday, during Asian American Heritage month, the Republican National Committee (RNC) opened an Asian Pacific American Community Center in Las Vegas' Chinatown. It is one of 25 new centers the RNC has opened across the country to reach minority voters amid a growing Asian American Pacific Islanders (AAPI) community.
Hundreds of community members, activists and elected officials attended the event.  Committee Chairwoman Ronna McDaniel, Nevada GOP Chairman Michael McDonald, and U.S. Rep. Amata Coleman Radewagen (R-American Somoa), the first woman from American Samoa to serve in the U.S. House of Representatives, addressed the crowd.
Prior to the event, McDaniel took questions from the press. Channel 8 news asked about the recently leaked SCOTUS opinion on Roe V. Wade and how that will affect the midterms for the GOP. The Nevada Independent asked about the purpose of the AAPI Community Center. The Globe asked if the GOP conducted polling or focus groups within the AAPI community related to education, immigration, election integrity and the economy–all issues that have taken front and center of GOP campaigns in Nevada.
Chairwoman McDaniel expressed confidence in her answers, and thought it was premature to comment on the leak, pivoting to the economy.  She stated that 80% of Americans support Voter ID in elections; a majority of Americans believe in border security, school and parental choice, and a majority of Americans are hurting in Biden's economy and Democratic policies.
"We have seen Asian Americans get involved in school board races, because they understand that what the Democrats are doing with our education, our children's future is not okay," McDaniel said. "Our kids are now collateral damage to Democrat politics, and Asian Americans are not going to stand up for that."
"Everybody's on the front lines, defending the greatest nation because we are so blessed to live in the U.S.," McDaniel said. "Never take it for granted because we know the Democrats don't feel that way. They want to fundamentally change our country and we are on the frontlines of preserving freedom and the greatest nation on Earth."
According to the 2020 census, the APPI community is the fasting-growing demographic, representing 11% of Nevada's electorate–an electorate who supported Joe Biden over Donald Trump, 58% t0 40%, respectively. This community center's purpose is to engage the AAPI community and provide the community a hub to voice their concerns.
"This is a long-term commitment the RNC is making to communities to show that we are a party that represents every American," McDaniel said. "And we also recognize the Democrat Party has taken the Asian American vote for granted for far too long, and it's time for Republicans to show up."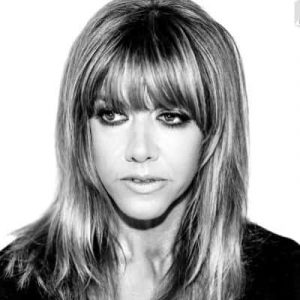 Latest posts by Megan Barth
(see all)