GOP In 'Striking Distance' in Three Congressional Races
Poll shows Rep. Lee in grave danger as voters blame Biden for inflation
By Megan Barth, July 15, 2022 11:55 am
A new poll from 8 News Now, Emerson College and The Hill shows the "GOP in striking distance" in all three competitive Nevada congressional races showing Rep. Susie Lee (CD-3) in the gravest danger of losing her seat.
As reported by 8 News Now:
Three Democrats are facing strong challenges in U.S. House of Representatives races in the November election, according to results released today from an 8 News Now/Emerson College/The Hill Poll.

Incumbent Democrats Dina Titus, Susie Lee and Steven Horsford are all leading, but not by much — well within striking distance of their opponents, with many voters still undecided.

Titus, who leads Republican challenger Mark Robertson, 41.1% to 36.7%, is in danger of losing the U.S. House District 1 seat she has held since 2013. Nearly 17% of the people polled said they were undecided.

Lee, who won the District 3 office in 2018, has the smallest lead. She leads Republican April Becker, 41.8% to 39.7%, according to the poll. The poll found 13.3% undecided.

In District 4, Democrat Horsford leads Republican Sam Peters, 41.7% to 38.7%; 15.1% are undecided.

The 8 News Now/Emerson College/The Hill Poll was conducted July 7-10, and the breakdown for the 2,000 people who were polled is as follows: 33.1% Democrats, 30.3% Republicans, 30.0% nonpartisan and 6.7% other.
The poll also showed  that the economy is the most important issue to Nevadans (33%) and a majority of those polled (42.3%) said the Biden administration is to blame for inflation. It is important to note that abortion didn't make the top ten of the issues on voters minds, even though Nevada Democrats have made abortion the centerpiece of their respective campaigns.
A recent NRCC poll showed Becker leading Lee by two points with independents. Becker led Lee 40 percent to 38 percent among independent voters. In the survey, voters' concerns also benefited Becker, with 40 percent saying they are most concerned about economic issues. Within this group, 27 percent cited inflation and 13 percent referenced jobs.
As reported by The Globe, Bidenflation is hitting Nevadan households the hardest. In May, the inflation rate was tracking at 13.5 percent in Nevada when the average inflation rate was recorded at 8.6 percent.  This week, inflation skyrocketed to 9.1 percent. The annualized cost of Bidenflation per Nevada household is now a staggering $9,663.
Earlier this week, Lee challenged Becker to a series of televised debates. Becker channeled "The Rock" as she accepted Lee's challenge in a tweet:
https://t.co/vSs5eCdanZ pic.twitter.com/df7EQ3Wu9x

— April Becker (@VoteAprilBecker) July 13, 2022
NRCC Spokewoman Torunn Sinclair stated: "Dina Titus, Susie Lee and Steven Horsford are going to lose because Nevadans know their reckless spending created this inflation crisis."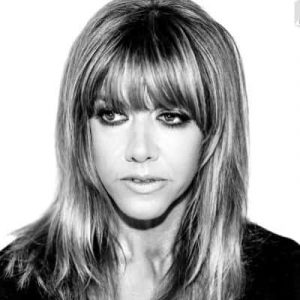 Latest posts by Megan Barth
(see all)