CNN Ranks Nevada Senate Seat Second 'Most Likely To Flip'
'Masto has a tough road ahead' against Adam Laxalt
By Megan Barth, July 14, 2022 2:18 pm
CNN ranked the top ten senate seats most likely to flip and moved Nevada from the number three spot to number two.
According to the report:
With more than half of this year's competitive Senate matchups set, the overall electoral environment remains consistent: President Joe Biden's poor approval numbers, combined with a pervasive sense that the country is headed in the wrong direction, are weighing down Democrats looking to maintain control of Congress.

Nevada moves up one spot, trading places with Georgia, where the fundamentals of the state (for example, past presidential performance) would seem to give Republicans a better chance of unseating a Democratic incumbent. But the Republican Senate nominee in the Silver State, former state Attorney General Adam Laxalt, is a more tested candidate than the GOP nominee in Georgia, ex-NFL star Herschel Walker.

[Democratic incumbent Nevada Sen. Catherine Cortez Masto] hasn't faced voters in this transient state in six years. Masto has a tough road ahead, to be sure – and fissures in the state Democratic Party aren't helping – but the Supreme Court ruling on abortion could work in Democrats' favor in a state where even the most recent GOP governor supported abortion rights.

Laxalt sought to downplay the political impact of the court's decision last month, saying in a statement that abortion rights were "settled law" in the state. But that likely won't stop Democrats from pointing to his praise for the decision and arguing that he'd be another Republican vote in the Senate should Congress attempt to pass an abortion ban.
After this report, one of the fissures in the state Democratic party, overthrown by Bernie Sanders Socialists, issued a fear-laden fundraising email:
Senator Cortez Masto is at the forefront of some of the biggest fights in our nation: protecting DACA recipients, pushing President Biden and Democrats to pass federal abortion protections for people who have to travel across state lines for abortions, and confronting oil companies on prices gouging just to name a few. We need leaders like her in office.

This is a deciding moment for Nevada Democrats. Republicans are emboldened after the Supreme Court struck down Roe v. Wade, environmental regulations, and made carrying a gun easier. We can't afford to fall short if we want to keep Nevada's progress.
Many Silver State voters are questioning the progress that Democrats claim to have made in light of skyrocketing inflation, gas prices, crime and unemployment and four times as many Democrats are leaving the party for the GOP. As a result, the Nevada GOP continues to make significant gains in new voter registrations.
As reported by The Globe, Nevada saw an increase of 16,905 active registered voters from May to June, according to data provided by the Nevada Secretary of State. Of those new registrations, Republicans accounted for 12,138—72 percent of all newly registered voters. Interactive Polls reports the Nevada GOP has a net, two-year gain of 36,035 new voters. According to the data, one-third of these voters registered in May to June of this year.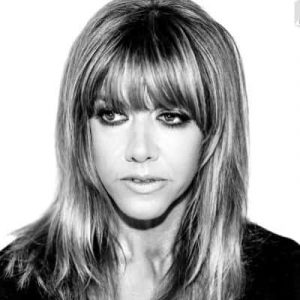 Latest posts by Megan Barth
(see all)