Nevada Democrats' Edge Dwindles by Nearly 30,000 Voters Since Nov 2020
In May 2022, Republicans doubled Democrats in voter registration
By Megan Barth, June 2, 2022 1:19 pm
According to data from the Nevada Secretary of State's office, predictions of a red wave in Nevada are bolstered by the latest voter registration numbers. As tweeted by Interactive Polls, the trend is stark.
Nevada Voter Registration Advantage

2016: Democrats +97,266

2020: Democrats +87,416

Today: Democrats +58,902

Net Difference from 2020 election
NV: GOP +28,515

Biden won Nevada by 33,596 votes

NV Independents increased by 95,394 since 2020https://t.co/G9tnsIBI4A

— InteractivePolls (@IAPolls2022) June 2, 2022
Adding to the Democratic dread is the increase in over 95,000 Independents to the voter rolls and, according to Civiqs, only 31% of Nevada independents approve of President Biden's job performance.
NEW: @Civiqs

Biden Job Approval
Approve 34%
Disapprove 55%

Independents
Approve 22%
Disapprove 65%

29% – Ohio
29% – Texas
30% – Georgia
31% – Arizona
31% – Nevada
34% – Pennsylvania
35% – Michigan
35% – Wisconsin
38% – New Hampshire
40% – New Jerseyhttps://t.co/aNSbAOfokX

— InteractivePolls (@IAPolls2022) June 1, 2022
On trend, from March to May 2022, nearly four times as many Democrats switched to the GOP.
Nevada Voter Registration: more Dems switching to GOP

March-May 2022

Dems switched to GOP: 2,331

GOP to Dem: 665

Dem to indie: 2,431

Indie to Dem: 3,395

Indie to GOP: 5,016

NV Voter Reg Advantage:
Nov 2020: Dem +87,416
June 1, 2022: Dem +58,902https://t.co/qBHnw8AbyP

— InteractivePolls (@IAPolls2022) June 2, 2022
The Nevada Independent's John Ralston laments:
Sure, Dems, they are relatively small numbers, but the trend is inexorable. If it's a mass switching to muck around in GOP primaries, kudos for your discipline. But I don't think so.

Combine this trend with the Repubs doubling the Dems in voter registration in May, which never happens, and the Dem statewide lead about to drop below 3 percent (this is unprecedented since…the Reagan Era?), and all of the signs are red wavy.
Some say red wavy, some have said red tsunami. The Globe has chronicled this Democratic flight extensively.
Recently, the Cook Political Report has shifted three out of four congressional races from "Lean Democrat" to "Toss Up." CNN, MSNBC and Democratic news outlets have highlighted the mass migration from the Democratic party by Latinos who are fleeing to the GOP.
Historically, Nevada is a swing state—but not by double digit numbers. As Ralston points out, the Democratic lead has been winnowed to less than three percent. It is no wonder that Nevada has been deemed as the "epicenter of the midterms" by National Journal columnist Josh Kraushaar.
Kraushaar reports:
Nevada is shaping up to be the political epicenter of this year's midterms, with the battleground state hosting a competitive governor's race and majority-making Senate contest, while three of the state's four House seats are likely to be among the most closely watched races on the congressional landscape.

Nevada features two of the most consequential constituencies who have been drifting away from the Democratic Party in recent years: working-class voters and Hispanics. Seen in this light, the state provides an early stress test of the party's ability to broaden its appeal beyond its progressive base. It also tests Republicans' ability to nominate mainstream candidates who can win over a diverse electorate, an issue that has dogged the party in the state for over a decade.
Confirmed by voter registration records, the diverse electorate in Nevada is growing as inflation hits Nevada households the hardest. Yet in spite of voter flight and crashing poll numbers, Democratic incumbents employ fearful rhetoric related to topics of climate change, abortion and gun control, which, according to the latest Gallup poll, trail economic concerns by double-digit margins.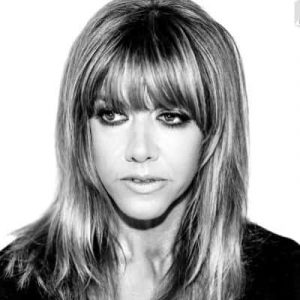 Latest posts by Megan Barth
(see all)