Is The Government Planning to Eliminate the Combustion Engine?
According to a published agenda, the answer is yes
By Megan Barth, June 2, 2022 7:51 am
Alerted by a report from Channel 4 News that Vice President Kamala Harris is headed to Nevada to kick off the 90th annual United States Conference of Mayors held in Reno this weekend, I took a look at the meeting agenda and discovered that federal, local and state governments have plans to "phase-out internal combustion engines" as described under the heading "EVs and Cities: Early Lessons from Public and Private Sector Deployments". The description reads (emphasis added):
As cities and other local governments tackle the challenges of climate change and the phase-out of the internal combustion engine, a key response is the deployment of electric vehicles, including the installation of charging infrastructure to support their increased use. In this transition, Hertz, an early adopter and industry leader, has moved swiftly to order more than 100,000 EVs and is already installing chargers at their facilities, often at airports, in 100 U.S. markets. A panel of mayors will discuss what is working, what's not, and the path forward in this challenging shift to new infrastructure and accelerated electrification of the transportation sector now being played out by the government… 
Today, in the wake of these green dreams, gas prices hit a record high in Nevada with regular unleaded and diesel averaging $5.34 and $5.68 respectively.
Yet, if consumers want to follow the government's plans to eliminate the combustible engine, they will have to cough up $55,000 for an electric vehicle (EV) to replace their gas guzzler.
Additionally, those who purchase an EV will pay an average increase of $67 to $266 per month in increased electricity bills, 21% more in insurance, and $1,200 to install a home charging station. This increase in electricity bills will add to the increases Nevadan households are paying during these inflationary times. As reported by The Globe, the increase in monthly costs for average Nevada households are as follows: Food: $70; Shelter: $113; Transportation: $306; Energy: $175. Even if prices stop increasing altogether, the inflation that has already occurred will cost the average Nevada household $8,231 over the next 12 months.
Although inflation is hurting American households and Nevadans the hardest, the economic topics  scheduled for this meeting are few, however, the White House has sent VP Kamala Harris to kick off the event as part of the administration's "new monthlong economic campaign" to communicate their accomplishments.
Politico reports:
As the Biden administration kicks off its new monthlong economic campaign to "communicate on our accomplishments to date on the economy," VP Kamala Harris is headed to Reno, Nev., on Friday to outline the White House's plan to tackle inflation and what the administration has already done on the economy. She'll be addressing the U.S. Conference of Mayors' 90th annual meeting.
Candidate for U.S Senate, Adam Laxalt, responded:
It's beyond parody that Biden is sending his VP to Nevada to communicate on their "accomplishments" on the economy.

Their only accomplishments are sky-high gas prices, massive inflation, and a baby formula shortage.

Will @CortezMasto join @KamalaHarris when she visits? pic.twitter.com/bKgaHliqPq

— Adam Paul Laxalt – US Senate Candidate (@AdamLaxalt) June 1, 2022
Inflation is sometimes referred to as a "hidden tax." But consumers and the Biden administration cannot hide from these cost of living increases which, according to a latest poll by Gallup, is the number one concern of voters as economic pessimism grows.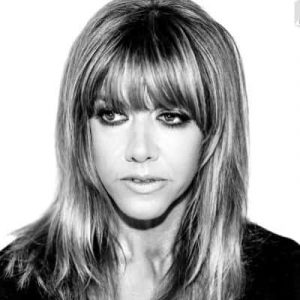 Latest posts by Megan Barth
(see all)