Nevada's Failing Economy
Governor Sisolak claims the state is 'on the move'
By Megan Barth, May 25, 2022 11:41 am
Friday's state employment report from the Bureau of Labor Statistics showed Nevada has the second highest unemployment rate in the country.
In a report released last Thursday by the Nevada Department of Rehabilitation and Training (DETR), Nevada "added" 5,200 jobs. The unemployment rate stayed the same at five percent. Looking at the below chart, Alaska fairs slightly better than Nevada but that might be due to the fact that DETR was promoting job opportunities in Alaska.
Gov. Steve Sisolak said the state report is a sign that the private sector is fueling the state's economic recovery.
"Today's job numbers prove that Nevada is on the move," Sisolak said in the release. "Nevada's private sector business — big and small — are fueling our economic recovery by creating more jobs and opportunities for Nevadans. I look forward to reaching — and surpassing — our pre-pandemic levels of employment soon, and every State agency is focused on making sure Nevadans are set up for economic success."
These job numbers prove Nevada is on the move – our private sector business, big and small, are fueling our economic recovery by creating more opportunities for Nevadans.

— Governor Sisolak (@GovSisolak) May 19, 2022
Nevada is on the move, but moving in the wrong direction.
Under Democratic control at both the state and federal level, Nevada has the third highest gas prices in the nation and diesel, today, reached a record high at $5.51/gallon. Nevada also ranks as having one of the worst education systems in the country and inflation is hitting Nevada households the hardest.
Even if prices stop increasing altogether, the inflation that has already occurred will cost the average Nevada household $8,231 over the next 12 months.
These economic factors are pummeling President Biden's approval rating– reaching new lows in the Silver State.
According to Morning Consult, in 2020, Joe Biden carried Nevada by more than 2 points; now his net approval rating has sunk to negative 11, a massive swing in a state that historically swings…but not by double-digit margins. Adding to the free fall, Biden has lost 16 points with Democratic voters under 45 and nine points with Democrats over 45.
According to Suffolk, More than seven in 10 (72%) rated economic conditions in Nevada as fair or poor, while just 25% indicated they are excellent or good.
In response to Nevada's economic malaise, the Republican State Leadership Committee (RSLC) released a new video today highlighting how Democrat control has given Nevada has one of the worst economies in the nation.
"Nevada Democrats in the Legislature are completely in lockstep with Joe Biden, despite knowing his policies have completely devastated hardworking Nevadans," said RSLC Deputy Communications Director Mason Di Palma. "Under Democrat control, Nevada has one of the worst economies in the nation and it's clear that Nevada Democrats have no interest in standing up to Biden and creating a better future for their constituents. Nevada Democrats will be held accountable in November for setting all the wrong kinds of economic records."
The committee in March announced that Nevada will be a top target for making meaningful gains in 2022 due to the fact that the races of Governor Sisolak, Sen. Catherine Cortez Masto, Reps. Steven Horsford and Susie Lee have been shifted from Lean Democrat to Toss Up by The Cook Political Report.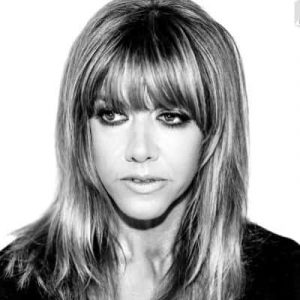 Latest posts by Megan Barth
(see all)