Spat Unfolds Over Clark County Election Board
Is political consultant Lisa Mayo DeRiso a registered Republican?
By Megan Barth, May 25, 2022 5:33 pm
There's a nasty little spat unfolding on Twitter over the selection of Political Consultant Lisa Mayo DeRiso to represent the Clark County Election Board as a Republican.
According to a tweet from Drew Johnson, Candidate for Clark County Commissioner District F, Johnson claims DeRiso isn't a registered Republican. He also  questions her ability to be fair as she is a consultant on numerous local and state-wide campaigns.
How did someone who is both not registered as a #Republican (as of this morning) & is a consultant on a number of campaigns (so is very biased) get named as the #GOP member of the Clark County Election Certification Board? Certainly not the best way to restore faith in elections. pic.twitter.com/BOuYcS1k2W

— Drew Johnson (@DrewForNevada) May 25, 2022
The Globe reached out to DeRiso regarding Johnson's allegations. According to DeRiso, Clark County Registrar Joe Gloria asked DeRiso to be on the Clark County Election Board as he knew her from her work in the 2020 election when she represented Republican Stavros Anthony in his run for Clark County Commissioner District C—an election so wrought with discrepancies that DeRiso spent hours and days working alongside Gloria. Anthony lost the highly contested election 10 days later by only 10 votes. In The Globe interview, Anthony claimed that his election was stolen.
DeRiso claims that the county has purchased new counting machines, increased security and transparency, and has also improved the way adjudicated ballots are processed. She expressed confidence in the county's ability to conduct a fair and transparent election after she toured the counting facility yesterday.
She also contends that she has been a registered Republican for 40 years and has never missed an election.
As early voting begins on May 26th, these types of spats are expected as candidates vie to make headlines, stir up controversy, and woo voters. In Johnson's race for Commissioner, he will be facing Jenna Waltho who is DeRiso's client. Waltho has been accused of being a "Democratic plant" and has been recently covered by The Gateway Pundit. 
Adding to the District's controversy, as reported by The Globe, is incumbent Democratic Commisioner Justin Jones. Jones has been subject to allegations of destroying public records and collusion. The winner of the June 14th primary will face Jones in the general.
The Globe will be interviewing Waltho in the afternoon on Thursday, May 26th. As the Commissioner's race heats up, The Globe will be brewing the political tea.
The Globe reached out to the Nevada GOP for comment, but we had not received a comment at the time of publishing. We will update the story accordingly.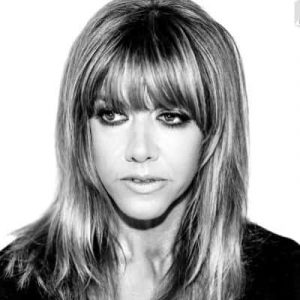 Latest posts by Megan Barth
(see all)