Lombardo and Sisolak Trade Barbs On Twitter
Lombardo calls Sisolak a 'keyboard cowboy'
By Megan Barth, July 11, 2022 1:21 pm
In the first, and likely not the last, public exchange on Twitter, Governor Steve Sisolak traded barbs with GOP challenger Sheriff Joe Lombardo as Lombardo challenged Sisolak on abortion, which has become the centerpiece of Sisolak's campaign.
Spare us the nonsense & fear-mongering, Steve. But since you brought it up…

Where do you stand on late-term abortions? Partial-birth abortions? Using taxpayer dollars for abortions? Parental notification for minors? https://t.co/deEYsPFkXr

— Joe Lombardo (@JoeLombardoNV) July 6, 2022
Lombardo strategically took it a step further and challenged Sisolak on one of the top issues facing Nevadans: crime.
The difference between you and me, Steve? I've dedicated my life to protecting Nevadans from crime, while you couldn't care less.

If you really cared, why'd you:

1. Remove my officers' ability to make arrests?

2. Lower penalties for drug dealers? https://t.co/uJAdKvY5wg

— Joe Lombardo (@JoeLombardoNV) July 7, 2022
Just another keyboard cowboy.

— Joe Lombardo (@JoeLombardoNV) July 7, 2022
As reported by The Globe, the Democratic legislature in 2019 passed AB236 which decreased penalties for drug trafficking.  In a prior interview, Lombardo told The Globe:
"The statutes in AB 236 associated with sentencing and penalties related to narcotics trafficking, burglary, and larceny. The legislative body reduced felonies to misdemeanors and this has made it very difficult to make an arrest in that space. The legislature tied our hands in our ability to make an arrest in a violation of criminal law. In my opinion, it is very frustrating for us to respond to a call from a person in need and we can't do anything about it or have an individual held responsible for the actions they conducted in a criminal space."
The Globe asked for specific examples of felonies reduced to misdemeanors.  Lombardo responded:
The threshold on larceny was raised from, I believe, $850 to $1200. You hear people opining about the threshold in CA of $950 and businesses are being put out of business as a result of that action. But here in Nevada, it's even worse. People are very frustrated and looking for help, but the most we can do is issue a citation. We don't have the ability to make an arrest in this space. And when crooks see this, and their communication network starts, crime rises.
"The other one would be narcotics," Lombardo added. "The trafficking level of narcotics has been raised significantly in that space. Level One narcotics has been raised from four grams to 28 grams and that is a significant amount that we, as professionals in the law enforcement community, are looking at from a whole new and different paradigm."
In a recent poll conducted a week after the overturn of Roe V. Wade, the GOP gained a point on the generic ballot:
Generic Congressional Ballot Trends: Before vs After Roe v Wade decision

Republicans/Democrats (YouGov, LV)
June 21 poll: 45/41 (R+4)
June 27 poll: 45/40 (R+5)

Republicans GAINED 1 Point after SCOTUS Overturned Roe v Wade

— InteractivePolls (@IAPolls2022) June 29, 2022
Another poll conducted by USA Today/Suffolk shows that Americans' outrage over Roe v. Wade being overturned is exaggerated.
The new poll found that two-thirds of respondents said the state of the economy mattered more than abortion rights, which was a bigger priority for 23 percent. …

Additionally, more than three-quarters of respondents — 77 percent — said a Supreme Court decision overturning Roe would have no effect on their likelihood to vote.
As reported by the Nevada Independent, the last Club For Growth poll shows Lombardo with a one point lead over Sisolak:
Clark County Sheriff Joe Lombardo is essentially tied with Democratic Governor Steve Sisolak, according to a poll commissioned by the influential conservative super PAC Club For Growth.

Forty-eight percent of voters said they would vote for Lombardo, compared to 47 percent for Sisolak.

The Club for Growth's poll also highlighted a significant hurdle that Sisolak faces in the general election: President Joe Biden's lack of popularity in Nevada. The poll found that only 39 percent of respondents viewed him as very favorable or somewhat favorable, while 55 percent see Biden as very unfavorable or somewhat unfavorable.
Sisolak has yet to respond to Lombardo's questions, but the offensive strategy of the Lombardo campaign is politically savvy in a swing state that has recently reported a 72 percent increase in new Republican voters.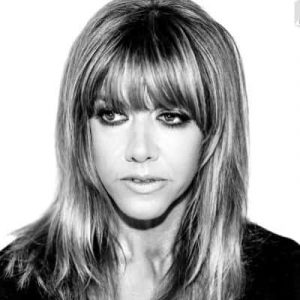 Latest posts by Megan Barth
(see all)