Sisolak Deems Nevada a Sanctuary State for Abortion
Gov. Sisolak and Rep. Lee focus on abortion as voters focus on the economy
By Megan Barth, June 30, 2022 11:14 am
Mimicking California Governor Gavin Newsom, Nevada Governor Steve Sisolak signed an executive order making Nevada a sanctuary state for women seeking abortions. This executive action was enacted in response to the Supreme Court's decision that overturned Roe V. Wade.
Today, I signed an Executive Order to strengthen protections for reproductive freedom in Nevada. Reproductive health care is a basic human right — We are committed to ensuring safe access to abortions for women seeking refuge from the restrictive laws in their state. pic.twitter.com/WJXRW0ZvBf

— Governor Sisolak (@GovSisolak) June 29, 2022
Within his edict, he claims that the Supreme Court took away a woman's "constitutional right to abortion."  This is patently false and political demagoguery. There was never a constitutional right to abortion, as there is no constitutional right to abortion in Nevada.
In 1990, as his edict explains, Nevada voters approved Question 7 by 63.5 percent of the vote. With this vote, the Nevada Legislature may not in any way alter the law, unless it is first repealed by state voters in a direct vote.
The law allows for abortions up to 24 weeks and also requires that abortions be performed by licensed physicians. In situations where abortions take place after 24 weeks, the law states that the procedure must take place at a licensed hospital.
Since the overturn of Roe, vulnerable Nevada Democrats have made abortion the centerpiece of their campaigns. Rep. Susie Lee (CD-3) recently launched a $500,000 television ad buy against her GOP challenger April Becker warning voters that Becker wants "to make all abortion illegal — no exceptions" and claims Becker is "threatening every woman's right to choose."
In a comment to Politico, Lee said, "We decided to go up early, because I think it's a defining issue in this election. Nevada is a state that protects a woman's right to choose, but that can be preempted by a federal law."
Rep. Lee may believe that abortion is a defining issue in this election, however, the polls are showing otherwise.
In a recent poll conducted a week after the overturn of Roe V. Wade, the GOP gained a point on the generic ballot:
Generic Congressional Ballot Trends: Before vs After Roe v Wade decision

Republicans/Democrats (YouGov, LV)
June 21 poll: 45/41 (R+4)
June 27 poll: 45/40 (R+5)

Republicans GAINED 1 Point after SCOTUS Overturned Roe v Wade

— InteractivePolls (@IAPolls2022) June 29, 2022
Another poll conducted by USA Today/Suffolk shows that Americans' outrage over Roe v. Wade being overturned is exaggerated.
The new poll found that two-thirds of respondents said the state of the economy mattered more than abortion rights, which was a bigger priority for 23 percent. …

Additionally, more than three-quarters of respondents — 77 percent — said a Supreme Court decision overturning Roe would have no effect on their likelihood to vote.
As vulnerable Nevada Democrats run from the recessive economy, high gas prices, and soaring inflation that is plaguing their poll numbers, they are also running from the concerns of a majority of the electorate. In turn, the electorate is running from them.
The Associated Press (AP) reports that more than one million voters switched their party affiliation to Republican with the most notable demographic shift coming from the suburban swing voters who favored Biden in 2020. According to their data analysis, record inflation, gas prices and fears that the country is headed the wrong direction are causing a mass exodus to the GOP.
Adding to the Democratic dread, 78 percent of Democrats say the nation is on the wrong track:
WASHINGTON (AP) — AP-NORC poll: Growing majority in US say nation is on wrong track, including 78% of Democrats, as economy plagues Biden.

— Zeke Miller (@ZekeJMiller) June 29, 2022
As reported by The Globe, inflation is hitting Nevada households the hardest. While some Democrats are blaming inflation on climate change, a majority of unelected and pro-choice Democrats are blaming the Biden administration for the pain in their pocketbook. Evidently, abortion is now the centerpiece of Democratic campaigns, but the economy, according to numerous polls, is the centerpiece on voters' kitchen tables.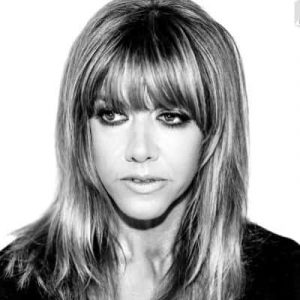 Latest posts by Megan Barth
(see all)