With Inflation Rising, Pro-Choice Voters Blame Biden
Veteran consultant: 'Nevada will be a f*king dogfight'
By Megan Barth, June 11, 2022 9:30 am
According to the latest economic report, May had the fastest rate of inflation since December 1981. It is no wonder that an incumbent Democrat like Senator Catherine Cortez Masto hasn't tweeted about inflation since March 2020 and Rep. Susie Lee won't apologize for it.  Once known as a "hidden tax," inflation isn't so hidden as gas prices in Nevada soar over 100% in one year.
The avoidance or dismissal of this economic pain is being felt by Democrats as their activists take to the streets–not to riot, but to canvass for their preferred candidates during a primary in a midterm election.
In a piece published by the progressive American Prospect entitled, "Inflation? Abortion? Which Matters More in Swing States?" author Harold Meyerson lays out a grim November outlook for Nevada Democrats in which "unions and progressive groups are beginning to walk precincts, and finding an electorate up for grabs."
If there's any state where this inflation-vs.-abortion contest will play out most dramatically, it should be Nevada. According to a New York Times compendium of state polls (all taken before the Alito bombshell was leaked), the number of pro-choice Nevadans exceeded the number of anti-choicers by a whopping 31 percentage points. Regulation of personal behavior has never been a feature of the state whose de facto motto has been "What happens in Vegas stays in Vegas." Advantage, Democrats.
However, this advantage given to Democrats is all but moot and deceptive. Meyerson's following statement "Republicans…in Nevada will have to figure out how to navigate the likely repeal of Roe" is simply not based in statutory reality.
The pending SCOTUS decision regarding Roe V. Wade will not impact abortion rights in Nevada as Nevadans voted to codify abortion into state law in 1990, which can only be undone through a voter referendum. Consequently, Democratic politicians and their progressive canvassers must now face those who are economically suffering the most: Nevadans.  The story continues:
However, in Clark County, Nevada—which encompasses Las Vegas and its suburbs and is home to the majority of Nevadans—rents rose by 29 percent over the past three years. A separate survey taken by the state's largest union—UNITE HERE, which represents the workers in Vegas's mammoth hotel-casinos—found that 20 percent of its members had experienced increases in their monthly rent of $500 or more during the past year. Advantage, Republicans.

Which means that this fall's elections in Nevada will be "a fucking dogfight," in the words of one veteran leader of statewide campaigns. "If the election were held today," that leader told me in mid-May, "I think [incumbent Democratic Gov. Steve] Sisolak would win, but [incumbent Democratic U.S. Sen. Catherine] Cortez Masto would lose. Each probably by a margin of 15,000 votes or less.

Inflation over the decade. (Photo: CPI)
The story concludes:
Ermila Medina is a member of the Vegas Culinary local who's been door-knocking since March of this year. On the one hand, she reports, the voters she's encountered have expressed dismay about soaring rents and the price of gas and food. They blame Biden for this, even though, she adds, "I don't think he's to blame." On the other hand, she says, "a lot of people I've spoken with agree with me that no one should get to decide for women whether we have an abortion or not. It's a health issue that only the woman has the right to decide."

Democrats have to hope that Medina and her fellow canvassers find many such determinedly pro-choice voters as they knock on the doors.
The reality is that a right to an abortion in Nevada will remain until the majority of pro-choice voters change the law. What cannot change this year is the reality of inflation. Fear used for fundraising may work on a small percentage of electorate. But who, at this time, can afford to spare a few bucks? As reported by The Globe, even if prices stop increasing altogether, the inflation that has already occurred will cost the average Nevada household $8,231 over the next 12 months.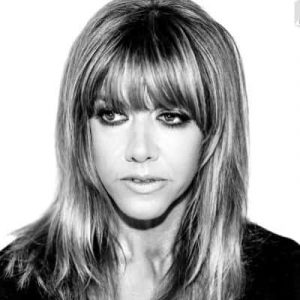 Latest posts by Megan Barth
(see all)