One Million Voters Switch Party Affiliation to GOP
Nevada Dem statewide lead drops to an 'unprecedented' three percent
By Megan Barth, June 27, 2022 12:33 pm
The Associated Press (AP) reports that more than one million voters switched their party affiliation to Republican with the most notable demographic shift coming from the suburban swing voters who favored Biden in 2020. According to their data analysis, record inflation, gas prices and fears that the country is headed the wrong direction are causing a mass exodus to the GOP.
Over the last year, roughly two-thirds of the 1.7 million voters who changed their party affiliation shifted to the Republican Party. In all, more than 1 million people became Republicans compared to about 630,000 who became Democrats.

The broad migration of more than 1 million voters, a small portion of the overall U.S. electorate, does not ensure widespread Republican success in the November midterm elections, which will determine control of Congress and dozens of governorships. Democrats are hoping the Supreme Court's decision on Friday to overrule Roe v. Wade will energize supporters, particularly in the suburbs, ahead of the midterms.

Still, the details about party switchers present a dire warning for Democrats who were already concerned about the macro effects shaping the political landscape this fall.

Roughly four months before Election Day, Democrats have no clear strategy to address Biden's weak popularity and voters' overwhelming fear that the country is headed in the wrong direction with their party in charge. And while Republicans have offered few policy solutions of their own, the GOP has been working effectively to capitalize on the Democrats' shortcomings.

Republicans benefited last year as suburban parents grew increasingly frustrated by prolonged pandemic-related schools closures. And as inflation intensified more recently, the Republican National Committee has been hosting voter registration events at gas stations in suburban areas across swing states like Arizona, Michigan, Nevada and Pennsylvania to link the Biden administration to record-high gas prices.
In Nevada, linking the Biden administration to record-high gas prices is a safe bet as gas prices have soared over 100% since January 2020 and, according to AAA, reached record highs this month.
As reported by The Globe, inflation is hitting Nevada households the hardest. While some Democrats are blaming inflation on climate change, a majority of unelected and pro-choice Democrats are blaming the Biden administration for the pain in their pocketbook. Their Democratic concerns are reflected in the latest report published on June 1, 2022, by the Nevada Secretary of State:
Nevada Secretary of State Barbara Cegavske reports an increase of 15,403 active registered voters during the month of May 2022 as compared to April of 2022. The total number of active registered voters in Nevada is 1,821,058, an increase of 0.85%.

Democratic Party active registered voters statewide increased by 3,587 (0.60%), while Republican Party active registered voters statewide increased by 6,982 (1.30%).  Nonpartisan active registered voters increased by 5,257 (1.01%), Independent American Party active registered voters decreased by 14 (0.02%), and Libertarian Party of Nevada active registered voters increased by 4 (0.02%).  Active registered voters from a compilation of "other" minor political parties decreased by 413 (0.81%).

Of the 1,821,058 active registered voters in Nevada:
 603,308 are Democrats (33.13%);
 544,406 are Republicans (29.90%);
 526,029 are Nonpartisan (28.89%)
John Ralston of the Nevada Independent refers to this trend as "the canary in the coal mine" and reports:
The trend is inexorable. If it's a mass switching to muck around in GOP primaries, kudos for your discipline. But I don't think so.

Combine this trend with the Repubs doubling the Dems in voter registration in May, which never happens, and the Dem statewide lead about to drop below 3 percent (this is unprecedented since…the Reagan Era?), and all of the signs are red wavy.
Some say red wavy, some have said red tsunami. The Globe has chronicled this Democratic flight extensively. Recently, the Cook Political Report has shifted three out of four congressional races from "Lean Democrat" to "Toss Up." CNN, MSNBC and Democratic news outlets have highlighted the mass migration from the Democratic party by Latinos who are fleeing to the GOP.
Historically, Nevada is a swing state—but not by double digit numbers. As Ralston points out, the Democratic lead has been winnowed to less than three percent. It is no wonder that Nevada has been deemed as the "epicenter of the midterms" by National Journal columnist Josh Kraushaar.
RNC spokesperson Keith Schipper told The Globe: "The Republican Party is experiencing historic growth in Nevada because voters are fed up with the failed Democrat leadership that has led to high gas prices and inflation. The RNC has had a permanent presence on the ground in Nevada since 2016, and we will continue registering new Republicans and turning them out in November to deliver conservative majorities in Congress that will hold the Biden administration accountable."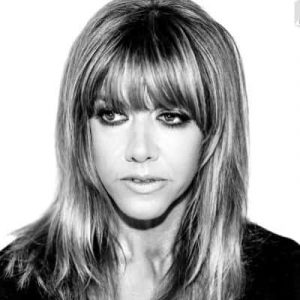 Latest posts by Megan Barth
(see all)