57 Percent of Nevada Voters Disapprove of Joe Biden
Zogby: 'Joe is losing his grip on his base'
By Megan Barth, June 13, 2022 3:04 pm
In the latest Civiqs survey, only 34 percent of registered voters in Nevada approve of President Biden's job performance.
NEW: @Civiqs | 06/09

Biden Job Approval
Approve 34%
Disapprove 55%

Independents
Approve 22%
Disapprove 65%

Arizona: 30% approve, 60% disapprove
Georgia: 30/58
Florida: 32/58
Nevada: 34/57
Pennsylvania: 34/55
New Jersey: 39/50
Massachusetts: 43/44https://t.co/HAYwh4SfHJ

— InteractivePolls (@IAPolls2022) June 10, 2022
Taking a deeper dive into Nevada, the survey shows that Biden's job approval plummets across all demographics. Among young voters, aged 18-34, only 27 percent approve; only 30% of women approve; only 20% of independents approve; and only 43% of latinos approve, with 12 percent undecided. These historically dependable Democrats are abandoning the Democratic party causing The Zogby Poll to note in the following tweet that "Joe is losing a grip on his base."
Joe is losing his grip on his base. https://t.co/1Qu2IcUPCi

— The Zogby Poll (@TheZogbyPoll) June 10, 2022
Trending with this survey is the number of actively registered voters who have switched party affiliation. As reported by The Nevada Independent:
The secretary of state's office reported that the number of active registered voters increased again in May (up 15,403 voters, or 0.85 percent) — and it was Republicans who saw the largest increase. Democrats recorded a 0.6 percent increase in active registered voters statewide, while Republicans notched a 1.3 percent increase and nonpartisans saw a 1 percent increase.

The move toward the Republican Party follows a months-long trend. Over the last three months, 2,331 Democrats have switched their registration to the Republican Party, far exceeding the 665 Republicans who switched to Democrat during the same time period, according to data from the secretary of state's office. Meanwhile, 5,016 nonpartisans switched to Republican, and another 3,395 nonpartisans switched to Democrat.

Nonpartisan registration, however, also increased, with 2,431 Democrats and 1,207 Republicans choosing to become unaffiliated voters over the last three months.

At the end of May, roughly 33 percent of active registered voters were Democrats; 30 percent were Republicans; 29 percent were nonpartisans.
This past weekend, Fed Chair Jerome Powell said a recession is likely. The New York Times reports, many Democratic lawmakers are frustrated with Biden and are "increasingly viewing him as an anchor that should be cut loose in 2024."
Nevada Democratic Congresswoman Susie Lee told The Washington Post, "I do believe there's a level of exhaustion and uncertainty about the future, and that, to me, is what you're seeing a lot of in Biden's approval ratings."
Rep. Steven Horsford bluntly told the Washington Post: "They suck. Midterms suck."
Midterms may suck for Horsford, but the economy sucks for Nevadans as inflation is hitting Nevada households the hardest.
Primary election day is tomorrow, June 14th, and Nevadans will vote to advance Republican challengers in statewide races that have been shifted by The Cook Political Report from "Lean Democrat" to "Toss Up."  If Jerome Powell is correct, the economy will be on the mind of voters come November. Vulnerable Democrats, like Lee and Horsford, may choose to run from Joe Biden, but they cannot run from the economy.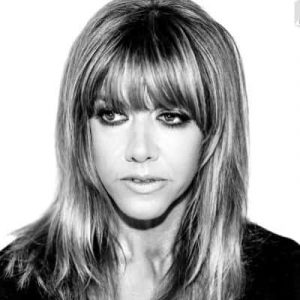 Latest posts by Megan Barth
(see all)