Trump Jr. Rallies for Adam Laxalt in Las Vegas Ahead of Tuesday Primary
Republican All-Stars from around the country throw support behind Laxalt
By Megan Barth, June 13, 2022 3:14 pm
Looking to cement the hefty lead carved out by former Nevada Attorney General Adam Laxalt in his bid for the U.S. Senate, Donald Trump Jr. took to the stage in Las Vegas in front of a crowd of a few hundred people at Stoney's Rockin' Country.
The president's eldest son was the last of many speakers, which included Ric Grenell, Matt Whitaker, Kash Patel, and Matt Schlapp. The event was kicked off by Clark County Sheriff and candidate for Nevada Governor Joe Lombardo.  Lombardo, recently endorsed by President Trump, was initially heckled by Joey Gilbert supporters, to which Lombardo responded, "These are they type of people my challenger attracts and they will not move the party forward….they are pathetic."
During his address, Laxalt attacked the Biden Administration, focusing on rising inflation, an open border and increasing crime. Referring to the BLM riots—which caused $2 billion in damage and are habitually referred to by Democrats as "peaceful protests"—Laxalt stated, "We watched American cities burn and Kamala Harris pushed and backed a bail fund to bail out the rioters."
Focusing on the latest news, Laxalt said, "The Democrats encouraged the assassination attempt against Brett Kavanaugh and they are still allowing protests in front of the justices' homes. Yet, they labeled parents as domestic terrorists for attending school board meetings."
Distancing himself from Washington DC, Laxalt claimed, "Washington is corrupted to the bone. We saw what they did to a duly elected president of the United States. We have time to turn the tide."
Taking numerous shots at Sen. Catherine Cortez Masto, Laxalt labeled her a Washington insider who votes with Bernie Sanders and Joe Biden and supports them "more than anyone in Nevada."
Laxalt predicted that 2022 will be "the largest, widest red wave in the history of Nevada. Before leaving the stage, Laxalt said, ""We all know Nevada must be saved.We can't allow our state to become California. We can't allow this state to be captured by the left."
Following Laxalt, Trump Jr. skewered Joe Biden in a series of jabs and reminded the audience of Laxalt's fight for election integrity following the 2020 election. A couple notable one-liners included: "The White House is the most expensive nursing home in U.S. history" and "You can't have an AR-15 but the Taliban can have an Apache helicopter."
"There is hope, because of guys like this in this room," Trump Jr. told the audience. "Every time, Laxalt answered the call. He showed up. That kind of loyalty and understanding — that's what I think we need more of in Washington, D.C. My father opened the door for people who are real fighters. Hopefully more people will walk through it."
The last four consecutive polls show Laxalt leading Sen. Cortez Masto. Nevadans head to the polls tomorrow, June 14th,  to choose Sen. Catherine Cortez Masto's challenger.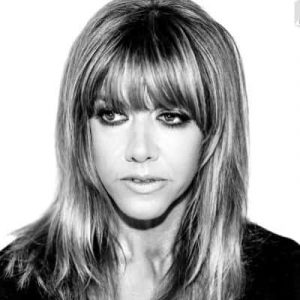 Latest posts by Megan Barth
(see all)