Trump stumps For Adam Laxalt Ahead of Tuesday Primary
15,000 Join former president on tele-rally for GOP Senate hopeful
By Megan Barth, June 10, 2022 6:45 am
As the June 14th primary nears, U.S. Senate candidate and former Nevada Attorney General, Adam Laxalt, received additional praise and support from former president, Donald Trump in a "tele-rally" on Wednesday.
Thank you to the over 15,000 patriots who joined us last night for our tele-rally with President Donald Trump.

Hear why he's supporting our campaign for United States Senate ⬇️ pic.twitter.com/zI9as3JmvS

— Adam Paul Laxalt – US Senate Candidate (@AdamLaxalt) June 9, 2022
The Nevada Independent reports:
After touting former Attorney General Adam Laxalt's U.S. Senate bid for months, former President Donald Trump made a final push for Laxalt in a 10-minute long "tele-rally" with Laxalt on Wednesday evening ahead of the June 14 primary.

"[June 14] happens to be my birthday," Trump said on the call. "So if you would give me a nice birthday present — and that's Adam, give me Adam as a birthday present."

Calling Laxalt a "true warrior for conservative principles and the MAGA agenda," Trump also said the Senate hopeful "fought tirelessly against Barack Hussein Obama's unconstitutional overreach" during his one-term stint as attorney general.

During a short, five-minute-long speech, Trump also praised Laxalt's positions on the Second Amendment and called him a "rock-solid defender of the election integrity in your state where they're so corrupt."

"He stood up to the radical Democrats, where they rewrote your election laws just months before the 2020 election, which they're not allowed to do," Trump said, referencing an expansion of mail-in voting by Nevada's Democrat-controlled Legislature that summer.

Trump said that Laxalt "is the only candidate who can win a resounding victory against the terrible senator, terrible, not respected in any way, shape or form, Catherine Cortez Masto."
This tele-rally comes on the heels of the latest fundraising reports showing Laxalt in the lead raising close to $5.9 million along with a $100,000 boost from Club for Growth for television advertising and an endorsement from his former school chum, Florida governor Ron DeSantis.
In some more #nvsen news: It looks like Club for Growth — which has endorsed Republican Adam Laxalt and spent ~$530,000 by late May to support him — is throwing another $100,000 into the race today pic.twitter.com/DdmkM5NFj6

— Jacob Solis (@jacobsolisnv) June 8, 2022
Sen. Catherine Cortez Masto raised $4.4 million in the first quarter of 2022, which brought her cash on hand up to $11.1 million. Taking a look at Sen. Cortez Masto's most recent FEC filings, $1.4 million has come from within the state of Nevada. The largest share of contributions to her campaign has come from California ($1.8 million) and New York ($1.2 million).
By comparison, Laxalt has raised the largest share of $1.3 million from Nevada donors. California donors have contributed $ 736,000 and Florida donors follow with $403,000.
As Californians and New Yorkers primarily fund Cortez Masto's campaign, Democrats, Hispanics and even police unions have been rejecting Democrat candidates in favor of the GOP.  The Democratic party in Nevada is now losing registered voters at four times the rate of Republicans, and the last four consecutive polls show Laxalt leading Cortez Mast, considered by The Cook Political Report as the "#1 endangered incumbent."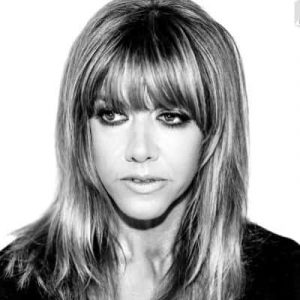 Latest posts by Megan Barth
(see all)