Jim Marchant Targeted by Wild Allegations from 'Republican' PAC
NV SOS Candidate: 'Most of the consultants in this business are scumbags'
By Megan Barth, June 9, 2022 1:38 pm
As I grabbed my mail yesterday, I couldn't help but notice a large, glossy, political hit piece on Jim Marchant, former Nevada Assemblyman and current candidate for Nevada Secretary of State. The expensive mailer accuses Marchant of four things, including a personally damaging charge of felony child endangerment and a politically damaging charge of being a Democrat.
The mailer was paid for by Americans for Secure Elections PAC, a PAC that is registered with the Nevada Secretary of State and shares the same treasurer, and the same name and address of a federally registered PAC located in Virginia. The federally registered PAC has raised $1.1 million from three entities on just two dates in March 2022. The Nevada registered PAC has yet to release its financials as they were established on May 9, 2022. The registered agent of the PAC is Wilfredo "Will" Batista, a former Nevada Republican operative who was "all in" for Jeb! Bush in 2016. (See below).
I called Marchant and asked him about these allegations. The following is a summary of our conversation.
The Globe: Were you charged and convicted of felony child endangerment?
Marchant: No. What happened was related to an incident where I was nearly run off the road by an angry driver while I had my ex-girlfriend's daughter in the car with me. I ride dirt bikes and we were headed to a race, so I had my dirt bikes in tow. Behind us was a Department of Forestry, Bureau of Land Management (BLM) truck and in case you aren't aware, BLM hates dirt bikers—they hate us using the land. So, he followed me for about five miles and called Highway Patrol and reported me for reckless driving. Highway patrol pulled me over and arrested and charged me with endangerment because she was in the truck with me. I think she was only 10 years old at the time. But prior to us being pulled over, she was texting her mom telling her that we were nearly run off the road by a crazed driver.
The next day, the police dropped the charges after they figured out there was more to the story than what they had assumed and what BLM had reported. I was never charged with anything. They let me go and nothing happened. I didn't even get a traffic ticket. I never saw the inside of a courtroom. If I had been guilty of the above, I would have gotten a ticket and gone to trial. Nothing of the sort ever happened. 
Were you ever a registered Democrat?
I had Florida residency up until about 2014, I believe, so I voted in Florida til that time and until I became a permanent resident of Nevada. I am and always have been a registered Republican. They claim I am a former Democrat. How in the hell can they say that? That is just a straight-up lie and that is just slimy. This PAC is nothing but a RINO group that play both the Democrat and Republican side, the Uni-party that does the bidding of Democrats and RINO's. Most consultants in this business are scumbags.
Are you a failed businessman with multiple charges against you in court, including fraud?
No. There are no documents to back up any of their claims of this mailer or their TV ads.
Why are you being targeted by Republicans?
The reason I am being targeted is because some corrupted Republicans and their consultants will lose power when I win because I will be the biggest advocate for fair elections. When there are fair elections, we aren't going to have crooked politicians and RINO's taking care of their consultants and their special interests. I am also 10-15 points ahead in the polls so I am a threat and this is why they are coming after me.
What would you do as Secretary of State to bring about fair elections?
My number one priority will be to overhaul the fraudulent election system in Nevada. I am going to do my best to get rid of electronic voting machines and go to a paper ballot with anti counterfeit measures—holograms, watermarks and other propriety technology embedded. If we see a ballot that does not have these markings, the counterfeit ballot is rejected. Per a report done in 2004 by Democrats, there is a 10% error rate built into the machines because it is a computer…this error rate is without an external or internal hack or manipulation.
I will be an advocate and push for single day voting and make voting day a state holiday. We will do away with early voting. We will deputize many people to watch the polls and count the ballots and we will hand count the ballots per precinct. Our largest precinct is about 5,000 people, so we can combine smaller precincts and count the ballots and have results on election night.
We also need to get rid of ballot harvesting, mail-in voting, same day voter registration and voting and stop the automatic voter registration by the DMV of driver's authorization card holders. The people who have these cards are non-citizens.
Lastly, we need to get rid of ERIC (Electronic Registration Information Center). We are going to fire them and do what they do in-house. Our work will be available to all Nevada counties.
Many of these reforms will take an act of the Nevada legislature, but I will be the most vocal advocate of these reforms in order to reestablish faith, trust and transparency in our state elections.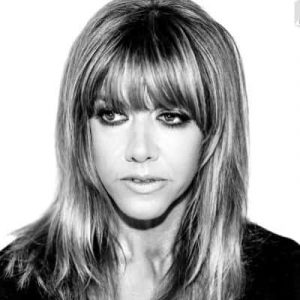 Latest posts by Megan Barth
(see all)