SOS Candidate Jim Marchant Expects Subpoena from J6 Committee
Marchant: 'The Democrats are desperately trying to stop my campaign'
By Robert Lauer, January 31, 2022 11:05 am
Former Nevada Assemblyman and current candidate for Secretary of State Jim Marchant told The Globe that he expects to be subpoenaed to appear and testify before the January 6th Congressional Committee. This would place Marchant in the company of President Trump's White House Chief of Staff Mark Meadows, Nevada GOP Chairman Michael McDonald, and Vice Chair James Degraffenreid, all of whom have been asked to appear before the Committee.
In 2020, Marchant was an alternate elector who spoke out about voter fraud in Nevada and at the time said he would not have voted to certify Joe Biden as President. The Jan 6th Committee said it is investigating electors who refused to certify Joe Biden in the controversial 2020 election– including those from Nevada.
In the 2020 election, according to President Trump's lawsuit in Nevada at the time, thousands of mail in ballots were sent to vacant lots and returned and counted; Indian reservations were hosting raffles and awarding gift cards in exchange for votes, deceased voters cast ballots, and other irregularities and statutory violations. President Trump's lawyers presented more than 122,000 files in a court in Carson City. Not one state news outlet even attended the court hearing. The Nevada Supreme Court dismissed the case.
In recent weeks, Marchant has been the target of the press and Democrats. Senator Jacky Rosen attacked Republicans running for Nevada Secretary of State, stating on the floor of the United States Senate:
"In Nevada, the leading Republican candidate for Secretary of State stated that he would have refused. I repeat, would have refused to certify President Biden's victory in our state, even though the results were certified by a Republican Secretary of State and unanimously upheld by the Nevada Supreme Court. That same candidate opened the door to certifying alternate, alternate electors in future presidential elections in Nevada, contrary to the actual election results."
Last week, CNN followed Marchant around town and called him a liar several times in its hit piece–blasting Marchant for running on election integrity as the reporter accused him of spreading election fraud lies.
When CNN asked of there was 30,000 examples of voter fraud–the margin of the Biden victory in Nevada, Marchant said he was sure there was "evidence of that and more."
In a statement to The Globe, Merchant stated:
"I've been told I can fully expect to be served a subpoena by the January 6th Committee after my friends Nevada Chairman Michael McDonald and Mark Meadows were served recently. The Democrats are desperately trying to stop my campaign for Secretary of State of Nevada because I have said I will stop voter fraud and my focus is on election integrity when elected.

My plan includes requiring Voter ID– which 80% of folks in a recent poll supported, water marks and security strips on all ballots like money, and getting rid of the controversial voting machines. Only folks who want to cheat in elections would oppose my common sense plan. George Soros and Harry Reid's Democrat Party has become the party of voter fraud."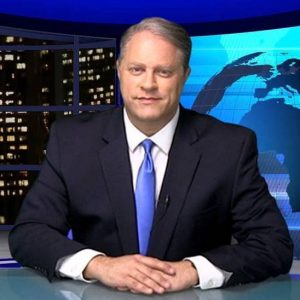 Latest posts by Robert Lauer
(see all)