Republican April Becker Leads Rep. Susie Lee in Latest Poll
Hispanics and 'Independents are bailing on the Democrats left and right'
By Megan Barth, June 29, 2022 6:58 am
In the latest general election poll of  Nevada Congressional District 3, Republican April Becker leads two-term incumbent Democrat Susie Lee by two points. Most notable is the six-point lead Becker has with Hispanic voters. As reported by The Globe, Nevada's Latino population has been steadily shifting toward Republican candidates and conservative messaging. CNN, MSNBC and Democratic news outlets have highlighted the mass migration from the Democratic party by Latinos who are fleeing to the GOP.
NV-03 General Election poll:

(R) April Becker 46% (+2)
(D) Susie Lee 44%

Hispanics:
(R) April Becker 48% (+6)
(D) Susie Lee 42%

06/20-23 / RNC (R) / Moe: +-4.9%https://t.co/yqIIsFsM4x

— InteractivePolls (@IAPolls2022) June 28, 2022
Adding to Lee's vulnerability is President Joe Biden's poll numbers. The latest Quinnipiac poll reveals that Biden has lost a staggering 50 points with hispanics.
QUINNIPIAC: Biden Job Approval Trends Among Hispanic voters

Approve/Disapprove:

May 2021: 55/29 (net: +26)

July 2021: 49/32 (+17)

Sept 2021: 38/47 (-9)

March 2022: 32/54 (-22)

JUNE 2022: 29/53 (-24)

✅ Net Decline: -50%

— InteractivePolls (@IAPolls2022) June 26, 2022
In a piece entitled, "Nevada House race poll reveals campaign challenges for Democrats in November", The Washington Examiner reports:
The survey, for the Becker campaign and the National Republican Congressional Committee, was conducted by GOP pollster Dave Sackett. Nine percent of likely voters said they were undecided. The margin of error was 4.9 percentage points.

Becker led Lee 40% to 38% among independent voters, and Republican voters are more supportive of their party's standard-bearer (89%) than were Democratic voters of theirs (78%). In the survey, voters' priorities also benefited Becker, with 40% saying they are most concerned about "economic issues." Within this group, 27% cited inflation and 13% referenced jobs.

"Independents are bailing on the Democrats left and right,"said John Couvillon, a Republican pollster in Louisiana.

The findings in this Republican poll of Nevada's 3rd District predate the Supreme Court ruling in Dobbs v. Jackson Women's Health Center that overturned Roe v. Wade and eliminated federal protections for abortion rights that stood for nearly a half-century. The political fallout from this landmark 5-4 decision might yet offer a reprieve to vulnerable Democrats, such as Lee, especially in battleground districts and seats inclined to support liberal candidates.
Lee and her equally vulnerable Democratic colleagues have pounced on the Supreme Court ruling with Lee releasing her first television ad in Las Vegas that warns voters that Becker wants "to make all abortion illegal — no exceptions" and claims Becker is "threatening every woman's right to choose."
In a comment to Politico, Lee said, "We decided to go up early, because I think it's a defining issue in this election. Nevada is a state that protects a woman's right to choose, but that can be preempted by a federal law."
In a statement to The Globe, Becker responded: "Voters aren't buying Susie Lee's lies. Susie can't run away from her record of soaring gas prices, crippling inflation, and a 100% voting record with Joe Biden. I'm ready to get our country back on track and deliver for Nevadans."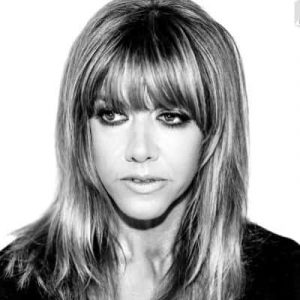 Latest posts by Megan Barth
(see all)