Vulnerable NV Dems Focus on Abortion and Drag Shows for Kids
Polling is showing that people vote with their pocketbooks, not their pronouns
By Megan Barth, June 28, 2022 12:41 pm
In spite of the second highest gas prices in the nation, skyrocketing rents, empty grocery shelves, and the highest inflation in 40 years, vulnerable Nevada Democratic incumbents, like Senator Catherine Cortez Masto and Governor Steve Sisolak, have predominately focused their re-election campaigns on social issues–primarily abortion and LBTQIA rights.
In their latest social justice scribes, and in the wake of the Supreme Court's decision on Roe V. Wade, the campaigns have shifted their focus from the failing economy to fearful narratives.
Governor Sisolak, from his personal account, tweeted:
Abortion is health care.

And I'll fight like hell to protect it for my daughters, for thousands of Nevada women and for every generation after them.

— Steve Sisolak (@SteveSisolak) June 27, 2022
It's been 7 years of celebrating love and marriage quality under Obergefell.
At a time when things seem scary and uncertain, I want you to know that in Nevada you are welcome and as long as I'm governor, I'll fight to protect you.

— Steve Sisolak (@SteveSisolak) June 26, 2022
Meanwhile, Sen. Cortez Masto took center stage to fight for abortion rights–even though abortion is codified in state law and cannot be undone unless Nevadans vote to change the law.
My opponent @AdamLaxalt has spent his career fighting against women's freedom and birth control access.

I will always fight to defend our rights, and I'm not going to let him drag us backwards. Are you with me? pic.twitter.com/e1rAD2c7Zp

— Catherine Cortez Masto (@CortezMasto) June 26, 2022
Her GOP challenger, Adam Laxalt, questioned the hypocrisy of her bullhorn advocacy:
Where was @CortezMasto and her bullhorn when you couldn't find baby formula?

Where was @CortezMasto and her bullhorn when gas soared past $5/gallon?

Where was @CortezMasto and her bullhorn when #Bidenflation hit a 40 year high? pic.twitter.com/jKieBfm46v

— Adam Paul Laxalt – US Senate Candidate (@AdamLaxalt) June 25, 2022
Parroting her Democratic colleague, Sen. Cortez Masto proclaimed herself a champion of LGBTQ communities, although only eight years ago as Nevada Attorney General she equated same sex marriage to bigamy and incest and filed a brief in support of of Nevada's anti–marriage equality law.
On this day 7 years ago, marriage equality became the law of the land.

Today, that right could be at risk, and LGBTQ communities are facing rising levels of discrimination.

I'll continue to stand up for every Americans' right to freely be who they are and marry who they love.

— Senator Cortez Masto (@SenCortezMasto) June 26, 2022
According to a lengthy article in the Advocate, in 2014, then-Attorney General of Nevada Catherine Cortez Masto equated same sex marriage to bigamy and incest, including language that sounded more like Phyllis Schlafly than RuPaul, with a reference to the pressing need to "protect and perpetuate traditional marriage." Here's the money passage:
In a 55-page brief filed in support of Nevada's anti–marriage equality law, the state's Democratic attorney general claims "marriage is not" for bigamy, incest, or same-sex couples.

Nevada attorney general Catherine Cortez Masto filed the brief Thursday at the U.S. Ninth Circuit Court of Appeals, which is currently considering whether to uphold Nevada's constitutional amendment that prohibits same-sex marriage in a case known as Sevcik v. Sandoval, reports the Washington Blade.

"The interest of the State in defining marriage in this manner is motivated by the state's desire to protect and perpetuate traditional marriage," writes Masto.

In a section of the brief titled "Marriage Defined," Masto lays out "What marriage is" and "What marriage is not." Defining what marriage is, Masto contends that the union is, first and foremost, a contract — which only certain people are eligible to enter into.

"For over a century, marriage in Nevada has been between an adult, unmarried, consenting man and woman, who are no more closely related than second cousins," explains Masto in the brief.
Last week, the Cortez Masto campaign celebrated Miss Ginger, a drag queen, who reads to children at the Washoe County Library. Laxalt's supporters were quick to respond to this growing, national issue:
Gas prices in Nevada are 2nd highest in the country. Inflation is out of control. Moms can't find formula for their babies.

What's @CortezMasto doing?

Presenting proclamations to drag queens for reading to kids at the public library. https://t.co/SgFBtFmrpI

— Courtney Holland 🇺🇸 (@hollandcourtney) June 27, 2022
Sen. Cortez Masto and Governor Sisolak are struggling in the polls as Democrats, Hispanics, Independents and women are fleeing the Democratic party–confirming that demographics no longer determine Democratic voters or victories.
In the latest Quinnipiac Poll, Biden's job approval rating has dropped a staggering 50 points in one year.
QUINNIPIAC: Biden Job Approval Trends Among Hispanic voters

Approve/Disapprove:

May 2021: 55/29 (net: +26)

July 2021: 49/32 (+17)

Sept 2021: 38/47 (-9)

March 2022: 32/54 (-22)

JUNE 2022: 29/53 (-24)

✅ Net Decline: -50%

— InteractivePolls (@IAPolls2022) June 26, 2022
According to data from the Associated Press, more than one million voters switched their party affiliation to Republican with the most notable demographic shift coming from the suburban swing voters who favored Biden in 2020. According to their data analysis, record inflation, gas prices and fears that the country is headed the wrong direction are causing a mass exodus to the GOP.
Polling is showing that kitchen table economics, not social justice diatribes, are on the minds of a majority of voters during this pivotal midterm election year. If the past is the predicate of the future, people vote with their pocketbooks–not their pronouns.
As November nears, the economy isn't expected to improve and, likely, neither will the polls which indicate a red wave, not a rainbow wave, and that spells trouble for vulnerable Nevada Democrats.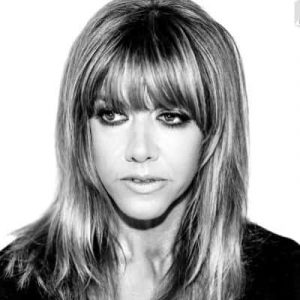 Latest posts by Megan Barth
(see all)