Biden Unpopularity Burdens Reps. Lee And Titus In Toss-Up Districts
NRCC: 'Susie Lee and Dina Titus' embrace of Biden's failed agenda will end their political careers'
By Megan Barth, July 11, 2022 11:54 am
As reported last week by The Globe, a majority of Nevadans disapprove of Joe Biden. In a survey conducted for the Republican State Leadership Committee (RSLC), only 40% of those surveyed want the Legislature to support Biden's agenda, while 52% want the Legislature to enact opposite policies to push back on the President. With less than four months until Election Day, Republicans in Nevada are in their strongest position in multiple cycles
Adding to the Democratic dread is a recent Monmouth poll which reveals that a staggering 88 percent believe "things in the US are on the wrong track."
A stunning number, presented as a photo of @CNN to prove we didn't doctor it. It's that shocking. @MonmouthPoll has never seen a wrong track like this. No one has. Democrats have entered uncharted waters. pic.twitter.com/tneyirNSJw

— Nevada Globe (@NevadaGlobe) July 6, 2022
As President Biden remains underwater in the polls, the Silver State swings toward a Republican advantage.
In a statement to Politico, Rep. Susie Lee (CD-3) acknowledged her vulnerability and recognized, "voters are frustrated."
"Obviously, as you know, the top of the ticket affects congressional races so it's not something I'm not aware of," said Rep. Susie Lee (D-Nev.). The president's disapproval rating is 20 points higher than his approval number in her Southern Nevada district, according to polling from her Republican opponent and the House GOP campaign arm. Two years ago, Biden carried it by 7 points.

"Voters," Lee said, "are frustrated."

"They are obviously looking to the leader to put some blame on him," she added, refraining from dishing out her own criticism. "But they need to be reminded that we've been working hard, trying to attack the problem."
In the same report, Rep. Dina Titus dismissed Biden's disapproval and doesn't deny she rides with Biden:
"I've been riding with Biden from the beginning. And so I can't deny that and I don't want to deny it, but we're running our own race and talking about what I've done in the district," said Rep. Dina Titus (D-Nev.), "I'm not looking at that as a major factor." (GOP polling from the spring found Biden 14 points underwater in her Las Vegas-based seat.)
However, late last year, Titus warned that the three congressional seats held by Nevada Democrats are now at risk of turning Republican during the 2022 election cycle, under the new maps approved by the state lawmakers and the governor last month.
Titus said that the Democratic Congressional Campaign Committee "were stunned" by the redistricting decision.
"They couldn't believe a Democratic Legislature and governor would do this to themselves," she said. "They could have created two safe seats for themselves and one swing. That would have been smart. (U.S. Rep.) Steven (Horsford) and mine and then a swing. No no, we have to have three that are very likely going down…We did it to ourselves…I totally got fucked by the Legislature on my district," she said. "I'm sorry to say it like that, but I don't know any other way to say it."
"Dina Titus is riding with Joe Biden, no matter the cost to Nevada families," said Congressional Leadership Fund Press Secretary Cally Perkins. "How much more suffering must Nevadans endure before before Dina Titus finds the courage to stand up to her party?"
The National Republican Congressional Committee Spokewoman Torunn Sinclair issued a dire prediction: "Susie Lee and Dina Titus' embrace of Biden's failed agenda will end their political careers."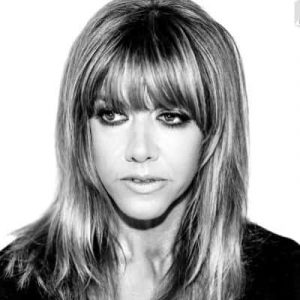 Latest posts by Megan Barth
(see all)