Sen. Cortez Masto Campaign Honors Drag Queen With Disturbing Past
Miss Ginger Devine's Reno past contains plenty of kink, bondage, children and parental 'units'
By Megan Barth, July 11, 2022 10:21 am
As reported by The Globe, vulnerable Nevada Democrats—namely, Sen. Catherine Cortez Masto—have focused their re-election campaigns on social issues, primarily abortion and LBTQIA rights. That's in spite of the second highest gas prices in the nation, skyrocketing rents, empty grocery shelves, and the highest inflation in 40 years.
Two weeks ago, the Cortez Masto campaign quietly celebrated and awarded Miss Ginger Devine, a drag queen who reads to children at the Washoe County Library. The campaign did not advertise this LGBTQIA event and Sen. Cortez Masto has refused to provide comment.
Astronomical grocery prices, soaring inflation, and some of the worst gas prices in the country…

What is Democrat Senator @CortezMasto doing for Nevadans?

Quietly giving out an award at a "Drag Queen Story Time" event at a Reno Library https://t.co/0qxwchyN9X

— Adam Paul Laxalt (@AdamLaxalt) July 7, 2022
However, a disturbing report from The Washington Free Beacon has uncovered that Miss Ginger Devine has troubling issues when it comes to kink, bondage, children, and parental "units."
During a June 26 "Drag Queen Story Time" event in Reno, Masto's office presented a "certificate of commemoration" to drag queen Miss Ginger Devine, a Washoe County Library tweet shows. Devine, who also goes by Reverend Divine and whose real name is Christopher Daniels, has performed as a drag queen in the Reno area for more than a decade and has read to children at local libraries since at least 2019. In a 2010 blog post, Daniels described himself as a "Broadway loving, Project Runway watching, rainbow scarf wearing, footlong Subway sandwich eating faglicious homo."

Prior to his drag career, Daniels attended the University of Wisconsin-Madison, where he minored in LGBT Studies and Women's Studies and worked for Sex Out Loud, a campus organization that teaches students "all about the world of kink, including role play, kinky toys, and bondage."

For years, Daniels wrote and managed a "Confessions of a Drag Queen" blog that detailed his experiences as a performer in Reno. In one post, Daniels discussed how he "get[s] so much more action as a drag queen" than he does "as a guy." In another, Daniels wrote that he "almost got into a fight with a 10 year old" at a Reno roller rink and arcade—where he said the "average individual in the establishment was 8″—because a "band of stupid 10 year old boys" objected to his song request of Cyndi Lauper's "Girls Just Wanna Have Fun."

"Now … I am not entirely sure what happened next. I think it was the combination of flashing strobe lights, the pain in my calves from bracing myself on the floor, or perhaps Mars was in retrograde but I basically went off on this ten year [sic] and started screaming and ranting while skating around the rink. From what I remember it went something like this," Daniels recalled.

"'Uh excuse me you prepubescent choir boy. What the fuck are you doing? What the fuck can you do?'" Daniels asked the child. "'I can buy porn, cigarettes, and liquor and enjoy them at my leisure if I desire. I can drive, vote, and gamble if I want to. Join the 21st century you 8 year old Justin Bieber worshiping wannabe. Cyndi Lauper is TIMELESS so shut the fuck up and sit down."

In addition to his rousing roller rink stories, Daniels has dismissed concerns from the "parental units of America" that sexually explicit materials are "influencing the young impressionable minds of the youth." Daniels called the complaint "bullshit."

"I would really like the parents of America who are outraged to remove the pole from your sphincter and get the fuck over it," Daniels said in 2010. "Are you kidding me with all of this? Take a look around. Television shows are increasingly featuring more violence, more sex, and more foul language; a reflection of our society which as of late has more violence, more sex, and swears a hell of a lot more."
GOP challenger, Adam Laxalt, weighed in on Twitter:
Nevada, while you are struggling to put food on your table or fill your cars with gas at $5-$6/gallon, remember that @CortezMasto is secretly handing out awards to a grown man who is reading books like these to your children. pic.twitter.com/Tc76ImNoYI

— Adam Paul Laxalt (@AdamLaxalt) July 7, 2022
In a public announcement prior to this event, Library Director Jeff Scott stated:
We are thrilled to bring Drag Queen Story Time back in person. In 2019, over 800 families attended this popular event, with many more watching the virtual version online in 2020 and 2021. We hope that events like these will encourage inclusivity within our community.

Events like Drag Queen Story Time provide an opportunity for families to embrace diversity and develop cultural competence. According to the American Library Association's Library Bill of Rights, "when we recognize, value, and embrace diversity, we are recognizing, valuing, and embracing the uniqueness of each individual."

Books read during Drag Queen Story Time have been selected and approved by Washoe County Library Youth Services Librarians. Funding for the program was provided by the Friends of Washoe County Library.

Washoe County Library is a proud supporter of the LGBTQIA+ community and continues to be an inclusive and welcoming space for everyone. For more information about this event please contact Library Director Jeff Scott at jscott@washoecounty.gov.
The Globe has reached out to Mr. Scott for comment on this latest report from The Washington Free Beacon.  This is a developing story.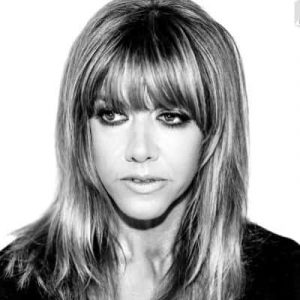 Latest posts by Megan Barth
(see all)