Recount Confirms Joey Gilbert Lost Nevada Primary to Joe Lombardo
Gilbert refuses to concede and will legally contest election
By Megan Barth, July 5, 2022 2:03 pm
No one will ever say Joey Gilbert, a former professional boxer, went down without a fight.
Last Wednesday, The Globe got the early scoop that Joey Gilbert was going to file a demand for a recount of the GOP gubernatorial race of the 2022 primary election with the Nevada Secretary of State office (NVSOS). The demand, funded by the Franklin Project PAC, asked for a hand recount of every ballot cast in every Nevada county. Gilbert's team claims to have irrefutable, "smoking gun" proof that votes were taken away from Gilbert and other unspecified candidates. The team could not provide The Globe with said proof as they intend to file a lawsuit to contest the election. The cost of the recount is $190,000 and the PAC has provided a check in that amount to the NV SOS.
The certified, primary election results show that Gilbert received 27.6 percent of the vote and swept the majority of rural counties. Lombardo received 38.4 percent of the vote, winning both Washoe and Clark Counties. Those two counties comprise more than 87 percent of the state's active registered voters.
Although the Gilbert team was not granted a hand recount, the recount was recorded as completed last Friday.
According to the Reno Gazette Journal:
County election officials wrapped up a two-day statewide recount of ballots in the Nevada GOP primary for governor Friday and the outcome did not appear to change in the state's two most populous counties, showing second-place finisher Joey Gilbert losing to Clark County Sheriff Joe Lombardo in a crowded field.

The Nevada secretary of state's office confirmed Friday afternoon that all 17 counties had finished their recounts. Though officials did not post or comment on the unofficial results, Clark and Washoe counties confirmed that Lombardo had beaten Gilbert, who paid for the recount despite trailing Lombardo by 11 percentage points following the June 14 vote.

"All they're doing is using the same fixed and cooked ballots, putting them through the same, broken machines," Gilbert said in a video filmed Thursday outside the Clark County elections department. "So, do I expect much to come from this? No. But it's part of the process."
As reported by The Globe, Gilbert is following through on his promise to contest the election. According to conservative activist and Gilbert supporter, Robert Beadles: "These are unchartered waters for us but we are going through the process because Nevadans are owed transparency into the election process, and God willing, we will give it to them and show who the rightful winner really is. The fight has just begun."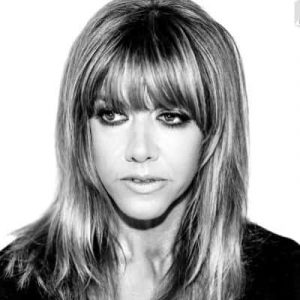 Latest posts by Megan Barth
(see all)