With Harry Reid's Passing, A Political Power Vacuum Is Born
Oversized personality's death leaves behind a fractured state party with an identity crisis
By Robert Lauer, January 6, 2022 6:51 am
Starting in 1968, Harry Reid got his start in politics when he was elected at age 28 to the Nevada Assembly, serving two terms. At age 30, he became the state's youngest lieutenant governor. From 1977-1981, he served as chairman of the Nevada Gaming Commission at a time when the mob ran Sin City. Joe Agosto claimed Reid was in his pocket as "Mr. Clean Face." Reid furthered his political career and power serving two terms in the House of Representatives and 30 years as a United States Senator. Reid retired in 2015, yet remained a revered and feared political force in Nevada.
Today, Harry Reid loyalists hold almost every major electoral post in Nevada–every Clark County commission seat, the Nevada Attorney General, the majority of the State Assembly and State Senate, and the governorship.
In the past, if Democratic candidates were endorsed by Reid and wanted a political career in Nevada, they rarely challenged each other in primaries. To witness Henderson Mayor Debra March challenge Sisolak-appointed Lt. Gov. Lisa Burkhead is something completely foreign to Reid's well-oiled political machine.
Democratic Senators Catherine Cortez Masto and Jacky Rosen were his hand-picked successors and Gov. Steve Sisolak has been a loyal Reid soldier for years. Yet, according to recent polls, the days of a Democratic majority in Nevada may be numbered as they face major head winds in the 2022 mid-term elections and a Democratic state party in disarray.
Congresswoman Dina Titus (CD-1) highlighted this disarray during a town hall meeting with the AFL-CIO in December claiming:
"I totally got fucked by the Legislature on my district. I'm sorry to say it like that, but I don't know any other way to say it."  Titus said the Democrats did more to hurt their own Congressional chances in the state than Republicans could have done.
"You read that the Republicans are using gerrymandering to cut out Democratic seats, but they didn't have to in this state. We did it to ourselves." According to the Nevada Current, Titus said that the Democratic Congressional Campaign Committee "were stunned" by the decision.
"They couldn't believe a Democratic legislature and governor would do this … They could have created two safe seats for themselves and one swing. That would have been smart. Steven (Horsford) and mine and then a swing. No, no, we have to have three that are very likely going down."
As reported by The Globe, Titus will face a primary challenge of her own from Democratic Socialist and former Bernie Sanders chair Amy Vilela. According to her Twitter bio, Vilela, is "Running against the establishment. Fighting for social, racial, economic & climate justice for all. We deserve more." Vilela also claims she has been fighting for a political revolution since serving as a chair of Bernie Sanders' 2020 presidential campaign in Nevada.  
Following Bernie Sanders' win in Nevada, members of the Democratic Socialists of America overthrew the state party spurring mass resignations of Reid loyalists, compounding financial burdens and competing state party entities. The Democratic Victory Party was formed by Reid loyalists and "is fighting for Democratic wins up and down the ballot."  The Nevada Democratic Party is "fighting for progress in the Silver State".
The Nevada Democratic Party is led by socialist Chairwoman Judith Whitmer who Harry Reid once referred to as a "good Democrat." Titus represents the Reid establishment yet defends her progressive bonafides in the face of her progressive challenger and Democratic redistricting.
With Reid's passing last week, a political power vacuum has opened up in Nevada. Historically, Reid used his power to impose discipline within the ranks, among core Democratic donors, candidates, and elected officials. That discipline has turned into a fractured state party with an identity crisis.
 In a statement to The Globe, another Nevada power broker, Sig Rogich, spoke highly of Reid when he described him as "Stubborn, strong willed and focused on winning. Winning was everything for Senator Reid. Without winning you have nothing. Harry Reid's shoes will be hard to fill, but over time people will emerge and the party will move forward."
Harry Reid's funeral is set to be held at the Smith Center Jan 8, 2022 at 11 am. President Biden is expected to attend. Just like in the old Soviet Union after a premier died, Reid's funeral may actually give us some idea who may be the new leader of the Democrat Party in Nevada, and if that leader will "deliver wins up and down the ballot", or if that leader will "fight for progress in the Silver State."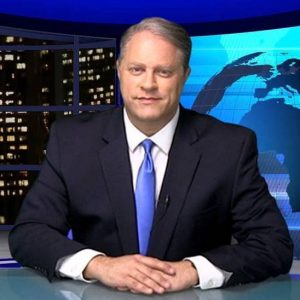 Latest posts by Robert Lauer
(see all)