Lt. Gov Candidate Debra March Throws Shade at Lt. Gov Burkhead
Campaign Manager: 'Mayor March is the only qualified candidate to be our next Lt. Governor'
By Robert Lauer, December 30, 2021 8:29 am
On November 24, 2021 Henderson City Mayor Democrat Debra March announced her bid for Lt. Governor of Nevada. Just a few weeks later, Democratic Governor Steve Sisolak appointed Democrat Lisa Cano Burkhead, a bilingual educator to be the new Lt. Governor of Nevada. Burkhead expressed her dedication and advocacy for education and her commitment to run for a full term in 2022, "I think we can get so much work done if I have a full term."
This appointment caught many political insiders by surprise, both because of Burkhead's lack of political bonafides, but also due to Sisolak's long history with March.
Sisolak was a County Commissioner for many years while Debra March was a city councilwoman, before becoming mayor of Henderson. Debra March's list of supporters include top Democratic establishment folks like former Congresswoman Shelly Berkley and Clark County Commissioner Chairman Jim Gibson.
A former government official who worked with both Sisolak and March told The Globe that there has been a rivalry between the two politicians for years. This came to a head when March secured the Raiders Practice Facility–beating out Sisolak's efforts.
March's campaign manager Tom Letizia told The Globe,
"I can't speak for the Governor, but I do know that Mayor March is the only qualified candidate to be our next Lt. Governor, a position that is a heartbeat away from being Governor. I think as voters focus on this race; they will see a distinct contrast in the candidates. Mayor March has had 'hands on experience' working as the mayor of the second largest city in our state, a city that leads the State in economic diversification. We look forward to getting our message out to the voters in this coming year."
Jon Ralston also noticed the shade thrown by March's campaign, and in so doing, throws some of his own shade her way:
Only a few days after @GovSisolak appointed longtime educator @LisaforNevada as lieutenant governor, fellow Dem/Henderson Mayor @debra_march declares gov appointed an unqualified person and she is the only qualified one.

Helping developers same as presiding over state Senate? pic.twitter.com/5nyv1X19J0

— Jon Ralston (@RalstonReports) December 20, 2021
As reported by The Globe, the Democratic Socialists of America took over all leadership positions of the Nevada Democratic Party causing a fracturing of the party between Harry Reid Democrats and Bernie Sanders Socialists. The Democratic Victory Party was formed from this fracture and "is fighting for Democratic wins up and down the ballot."  The Nevada Democratic Party is "fighting for progress in the Silver State".
Sisolak is part of the Reid machine, but Sisolak is sinking in the polls. In a recent Trafalgar poll, former Senator Dean Heller is beating Sisolak 47% to 40%.
2022 Nevada Governor

(R) Heller 47% (+7)
(D) *Sisolak 40%

Trafalgar Poll | 1,034 LV | 11/24-11/29
Sample: D41/I22/R37https://t.co/xCUR4pE8wX pic.twitter.com/xFqUsZY7zZ

— InteractivePolls (@PollsandOdds) December 8, 2021
The Cook Political Report shifted the governor's race from 'lean D' to 'toss-up'. This shift may be tied to the plummeting poll number for the Biden Administration.
According to Civiqs, Biden's approval in the state is -56 disapproval vs 35 approval, which is a net of -21. If McAuliffe couldn't overcome a -13, Team Sisolak has got to be looking at a -21 with dread, if not outright surrender.
The shift may also be tied to Governor Steve Sisolak's continued use of emergency powers, granted to him by the state constitution, but without an expiration date. Using (some might say abusing) these emergency powers, Sisolak has enacted lockdowns, resulting in the highest unemployment in the nation, and an unpopular mask mandate that was, again, extended into sometime next year. Sisolak's orders have persisted even as other Democratic governors have begun to pull back, perhaps in reacting to an electorate that's growing impatient.
Some insiders we spoke to speculate that such a break with Sisolak could actual help March with Republicans and independent voters, but if March cozies up to the Democrats Socialists of America who now lead the Nevada Democratic Party, run by Chairman Judith Whitmer, any advantage this break may have, will quickly dissipate. This year, the Nevada Democratic Party has partnered with anti-semitic organizations, hosted Ilhan Omar for a fundraiser, and Chair Whitmer made anti-semitic comments  causing not only the resignation of the party treasurer, but causing many to question the Nevada Democratic Party's ability to fight for progress by winning elections.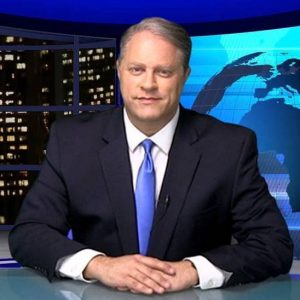 Latest posts by Robert Lauer
(see all)