Republican National Committee Issues Cease and Desist Letter to Sen. Carrie Buck
RNC: 'Your organization is not affiliated with the RNC or the Nevada Republican Party'
By Megan Barth, January 5, 2022 6:32 am
As The Globe has reported, warring factions within the Clark County Republican Central Committee (CCRCC) have led to separate meetings, elections, name-calling, lawsuits and judgements. The battle for the identity and assets of the CCRCC took a legal turn in a lawsuit filed October 22, 2021. The CCRCC, led by Jesse Law, seeks financial restitution alleging damages and injuries. The lawsuit also alleges that the Corporation, led by Sen. Buck, raised funds and posed as the official committee of the Republican party. An evidentiary hearing in that case is set for Monday, January 10, 2021.
Now, the Republican National Committee has entered the fray. In a January 4th letter addressed to Sen. Buck, the RNC warns:
"Your organization is not affiliated with either the (Republican National Committee) or the Nevada Republican Party, and it has no right to use the RNC's trademarks or other intellectual property whatsoever," the letter states. "It is unacceptable and unlawful for your organization to falsely hold itself out as the official Republican county party for Clark County, particularly while soliciting contributions on your website. The simple fact is that your organization is not the recognized body of the Republican Party in Clark County, as the Nevada Republican Party of does not recognize you as such."

"The RNC therefore hereby demands that your organization immediately cease and desist from: making any representations whatsoever that it is an official county party"

"The RNC therefore hereby demands that your organization immediately cease and desist from: (1) using any RNC trademarks, including the Official Elephant Logo and 'GOP' mark, on its website, web address, and other materials; and making any representation whatsoever that it is an official county party, or that it otherwise is any way affiliated with, endorsed or approved by, or otherwise acting on behalf of the RNC or the Republican Party generally."
In a December fundraising letter, linked in the below tweet, Sen. Buck claims:
"My friends, our movement is gaining a lot of momentum, and people are taking notice. Even some on the National scene and at the RNC have taken notice that we have a strategic focus and are implementing plans. The REAL CCRP is not just talking about preparing for 2022; we are well on our way to a bold and effective strategy to elect Republicans."
👉✨The CCRP team has the courage to make NV RED. We thank you for your continued support!https://t.co/dorWZ4GXaB

— Dr. Carrie Ann Buck (@Icoacheducators) December 7, 2021
A month later, the RNC has indeed taken notice–with a cease and desist letter.
In a statement to the Las Vegas Review Journal (RJ), Buck acknowledges receiving the letter and is "looking into it" but would not address the letter's explicit demands. In a text message to the RJ, Buck stated, "I just hope one day they'll finally realize that dividing the Party isn't a winning strategy to turning Nevada red."
NVGOP Chairman Michael McDonald issued the following statement to The Globe:
"The NV GOP all along has said that Carrie Buck and her fake group have been divisive and causing nothing but chaos in Clark County. They have been raising money fraudulently and lying to donors. It's time to hold these people accountable on all levels. In order for us to win this state we must not tolerate or accept this kind of behavior from anyone."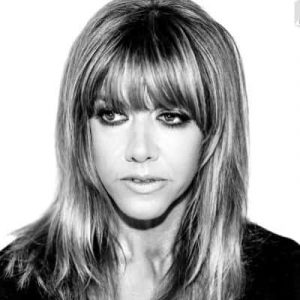 Latest posts by Megan Barth
(see all)